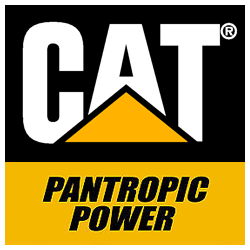 When it comes to industrial truck service, few can compare to CAT performance standards.
Miami, FL (PRWEB) August 28, 2014
Pantropic Power Inc. has a great new offer to help your company maintain its fleet of CAT truck service without breaking the bank. Miami's a uthorized Caterpillar engine dealer is now offering customers a $285 oil change special to keep your fleet of CAT trucks running efficiently. In addition to a basic oil change, the professionals at Pantropic Power Inc. also provide the following parts and services:

20 point truck inspection
Oil filled to capacity featuring Castrol Oil
CAT oil filter
CAT fuel filter
Oil sample test
This offer is available for all makes and models. When it comes to Miami's industrial truck service industry, few can compare to CAT performance standards. CAT trucks are equipped with heavy-duty engines to meet the rigorous demands of industrial transport. Pantropic Power Inc. is the place in South Florida to find CAT trucks and to have them serviced. If your truck needs a new part, Pantropic Power Inc. provides customers with 24-hour emergency parts availability service along with prompt delivery.
Pantropic Power Inc. does more than just provide and service CAT trucks. Their professionals can also provide some of the best technical training and preventive truck service maintenance Miami has to offer to ensure your fleet of vehicles is properly functioning and managed.
About Pantropic Power Inc.:
Located in Miami, Pantropic Power Inc. is South Florida's authorized Caterpillar engine dealer. The company can supply and provide maintenance service for a variety of CAT-powered equipment including: power generators, truck service, marine engines and mega yacht service. To learn more call their office in Miami at (305) 592-4944 or visit their generator service Miami website for more information.