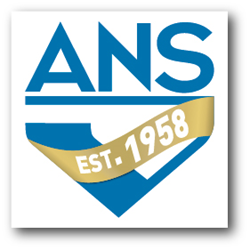 'Our goal at ANS is to treat cancer patients with the best therapies available, so we are pleased to add NovoTTF Therapy to our options for those fighting recurrent GBM.'
Morristown,NJ (PRWEB) August 27, 2014
ANS is pleased to announce the availability of NovoTTF-100A System, a ground breaking anti-cancer therapy for the treatment of recurrent glioblastoma (GBM). Experts at ANS are now certified to prescribe this new medical therapy and will begin extending this new treatment option for recurrent GBM patients starting immediately.
NovoTTF™ Therapy is a portable, non-invasive anti-mitotic system approved for use in recurrent GBM patients 22 years of age and older. It is a treatment option for patients with recurrent glioblastoma whose disease has progressed after surgery and radiation options have been exhausted and after receiving initial chemotherapy.
"Our goal at ANS is to treat cancer patients with the best therapies available, so we are pleased to add NovoTTF Therapy to our options for those fighting recurrent GBM," said Yaron Moshel, MD. "We know how important quality of life is to patients. NovoTTF Therapy is a device they can use in their own homes, and it's also been found in a clinical study to have fewer side effects typically related to treatment with chemotherapy."
NovoTTF Therapy delivers a novel treatment called Tumor Treating Fields (TTFields), which are frequency-tuned electric fields that have been shown in studies to disrupt the growth and spread of cancer cells. TTFields spares healthy, normal non-dividing brain cells by directing treatment directly to dividing cancer cells in tumors.
NovoTTF Therapy is designed for continuous use throughout the day by the patient. The device is recommended to be used for at least 18 hours, and can either be plugged into a wall outlet or can run on batteries for portability.
Recurrent glioblastoma is both the most common and also the most aggressive type of malignant brain tumor, affecting approximately 10,000 people in the United States each year.
"NovoTTF Therapy is the most recent FDA approved treatment for recurrent glioblastoma, and we are excited to offer this new hope to patients," said Tom Wood, Marketing Manager, ANS.
About NovoTTF™ Therapy and the NovoTTF™-100A System
NovoTTF Therapy is delivered by a portable, non-invasive medical device designed for continuous use throughout the day by the patient. The device has been shown in in vitro and in vivo studies to slow and reverse tumor growth by inhibiting mitosis, the process by which cells divide and replicate. The delivery system weighs about six pounds and creates a low intensity, alternating electric field within the tumor that exerts physical forces on electrically charged cellular components, preventing the normal mitotic process and causing cancer cell death prior to division. In patients with recurrent glioblastoma brain tumors, treatment with NovoTTF Therapy has been shown to provide patients with efficacy outcomes comparable to active chemotherapy with fewer side effects and a better quality of life. The NovoTTF-100A System, a NovoTTF Therapy delivery system, has received marketing approval for recurrent GBM in the United States (U.S.), Israel and Australia, and is a CE Marked device cleared for sale in the European Union and Switzerland.
The US Food and Drug Administration (FDA) approved the NovoTTF-100A System for use as a treatment for adult patients (22 years of age or older) with histologically-confirmed glioblastoma multiforme (GBM), following histologically – or radiologically-confirmed recurrence in the supratentorial region of the brain after receiving chemotherapy. The device is intended to be used as monotherapy, and is intended as an alternative to standard medical therapy for GBM after surgery and radiation options have been exhausted.
In trials, the most common adverse event associated with the NovoTTF-100A System was skin irritation beneath the transducer arrays. Rare adverse events included headaches, malaise, muscle twitching, falls and skin ulcer.
Patients should only use the NovoTTF™-100A System under the supervision of a physician properly trained in use of the device. Full prescribing information is available at http://www.novottftherapy.com or by calling toll free 1-855-281-9301.
About ANS
Atlantic NeuroSurgical Specialists (ANS) is the largest private neurosurgical practice in NJ. Holding national recognition in their specialty, ANS neurosurgeons are affiliated with leading hospitals and health care systems. ANS neurosurgeons perform the most minimally invasive spine surgery cases in the state and are the leaders in stroke treatment in New Jersey. For more information about ANS visit http://www.ansdocs.com or call 973.285.7800.