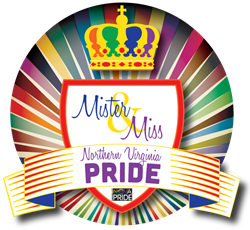 NOVA Pride invites all Drag Queens and Drag Kings to compete on September 7th to be Mister or Miss Northern Virginia.
McLean, VA (PRWEB) August 28, 2014
NOVA Pride is proud to announce the 2014 Mister and Miss Northern Virginia Pride Competition, to be held at IOTA Club & Café in Clarendon on Sunday, September 7th. All members of the community, regardless of where they live, or how or whom they love or identify, are invited to enjoy this evening of entertainment and celebration. Doors will open to the public at 6:00pm, with the competition beginning at 7:00pm and concluding at 10:00pm with the announcement of the winners. Admission is $10.
NOVA Pride invites all Drag Queens and Kings in the Northern Virginia (and surrounding) region to submit their application to compete. Contestants must be 21 or older, and must send their legal name, performer name, talent concept and style, and reason they should be the 2014 Mister or Miss Northern Virginia (250-word max) to Ashliana Rowe, NOVA Pride Entertainment Director, at ashliana(at)novapride.org, by 3:00pm on Friday, September 5th in order to compete. While we will not be charging contestants for entry, we ask that tips received by our contestants be donated to NOVA Pride, as this is a benefit for the Festival.
Businesses interested in sponsoring this event, or the Northern Virginia Pride Festival, should email sponsor(at)novapride(dot)org for more details.
Contestants will be judged in the following categories: NOVA Pride Wear (Northern VA and/or Pride-Themed), Performance, Evening Wear, and Panel Interview (on-stage Q&A). Approved contestants must check in and pay their $15 entry fee at IOTA Club & Café (2832 Wilson Blvd, Arlington, VA) no later than 4:00pm on Sunday, September 7th. The doors will open to the public at 6:00pm; competition will begin at 7:00pm; and winners will be crowned at 10:00pm. Winners will receive a $100 cash prize, a crown and sash, a main stage performance spot during the first annual Northern Virginia Pride Festival on October 5th, and consideration of being (one of the) emcee(s) for the festival.
All proceeds benefit NOVA Pride (dba for Fairfax Pride, Inc), an IRS-recognized 501(c)(3) charitable organization. Donations are tax-deductible to the fullest extent of the law. To learn more about NOVA Pride, visit http://www.novapride.org.
For questions, please email ashliana(at)novapride(dot)org.