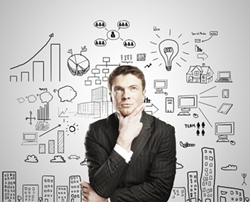 'We help Job-Seekers get noticed, and connect them to potential employers by providing a strong platform and useful tools that work very well.'
Miami, FL (PRWEB) August 28, 2014
LiveRes (Live-Resume.com) has reshaped the standard job application procedures. The possibility to create video resumes and conduct interviews all from using one site has been simplified and developed in a way that allows the individuals to market themselves to companies who seek them out. This amplifies the potential for employers to find the right candidate and job seekers to find the right job.
As social media continues to change how companies and businesses stay in touch, so does the innovation and development process for LiveRes. Users will now have the ability to promote themselves or their businesses by sending one invitation to multiple contacts where with a simple click of a link, those contacts can instantly view that user's public board.
"We help Job-Seekers get noticed, and connect them to potential employers by providing a strong platform and useful tools that work very well," said Matthew DeRose, Managing Member and Co-founder of LiveRes.
After a successful showing at the Small Business Expo conference in New York City, LiveRes is continuing its job-connection campaign on September 18th, in San Francisco at the nationwide Small Business Expo. LiveRes will continue to promote the company's fun, proven and unique approach to finding and filling a job to the expected 8,000 attendees. Also while at the show, LiveRes will be introducing some new additional features. If attending the Small Business Expo in San Francisco, visit LiveRes at booth #243 where there will be live demonstrations showing how:

LiveRes provides job seekers with the tools they need to create and upload resumes, and produce 60-second pre-interview videos.
LiveRes provides employers with the ability to post an unlimited number of jobs that can be activated or deactivated as often as needed.
LiveRes provides everyone with a public board that can be customized with pictures, videos and posts to help them promote themselves or their business by sending instant invitations to view their board.
LiveRes connects qualified candidates to potential employers by providing a strong platform and useful tools that work very well and will help you find the perfect career or the perfect employee.
You can register here:
https://www.eventbrite.com/e/small-business-expo-2014-san-francisco-free-to-attend-registration-10532275319
Thousands of individuals and businesses nationwide use LiveRes.
To find out how LiveRes can help connect you and your future, visit: http://www.live-resume.com; and to learn how to become an investor, contact: admin (at) live-resume (dot) com.