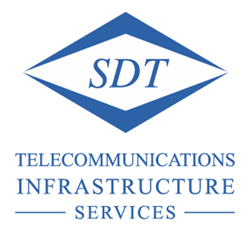 "Our employees and management are proud participants in leading the way in the fiber-to-the-home industry!" -James Ezell
Brookhaven, MS (PRWEB) September 04, 2014
SDT Telecommunications received the special honor of again being named in the Top 100 FTTH Brightest Stars of 2014 by Broadband Communities, the leading professional publication on digital and broadband technologies for buildings and communities.
The annual list recognizes organizations for their contributions to Fiber to the Home (FTTH) and to "Building a Fiber-Connected World." Organizations so recognized, ranging from non-profit to for-profit, private companies to municipal providers, contribute to the advancement of the cause of broadband. The list favors those whose contributions are at the national level rather than the local. Innovative, ambitious activities with game-changing potential are the things which land an organization on this list.
SDT, one of America's leading telecommunications infrastructure services firms, has been recognized for its diverse service packages and involvement in a variety of fiber-to-the-cell-site projects. One innovation which brought the company to its continued presence on the list is a partnership with Clearion Software to make use of GIS in fiber network design, both facilitating and reducing costs on network build outs. The company is proud to have achieved this honor through the hard work and dedication of a staff with extensive industry knowledge and dedication to delivering the best innovative services possible.