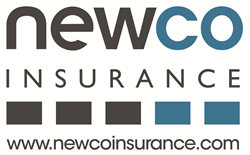 For first-time home buyers their home is the most valuable asset they own.
Columbus, OH (PRWEB) September 30, 2014
If you own a home, there is a 2 in 3 chance it's currently underinsured.
When a home is underinsured the owners risk having to pay thousands of dollars in out-of-pocket expenses for repairs after a disaster. Oftentimes homeowners don't realize their home is underinsured until it's too late.
In an effort to educate new home buyers, Newco Insurance launched the Home Insurance Guide, which is an educational resource specifically targeted to first-time homebuyers.
"For first time home buyers their home is the most valuable asset they own," said Nick Braun, founder of Newco Insurance. "When you're talking about hundreds of thousands of dollars it's critically important to get the right coverage."
Mortgage companies and banks require home owners to have coverage when purchasing a new home. However, most lenders don't provide specific guidelines on how much coverage should be purchased.
"Too many homeowners buy insurance based solely on price and that's the worst mistake you can make," explained Braun. "Price is obviously important but we encourage clients to focus on the right coverage first, then we find them the best price available."
Newco's Home Insurance Guide provides detailed information about numerous types of policies and coverage options that can be used to protect consumers' homes and contents. Also included in the guide is advice on maintaining sufficient coverage, instructions for filing a claim, and tips on preventing losses.
Newco has identified 3 of the most common mistakes made when buying home insurance:
1. Insufficient Limits – It's important to insure your home at its true replacement value rather than at its market value. Replacement value is the cost to rebuild your home, excluding land value. When shopping for home insurance ask your agent for a copy of the replacement cost calculation to make sure the inputs and details are accurate.
2. Cause of Loss -- Damages caused by flood, earthquake, and sewage backup are typically not covered in basic home insurance policies so it's important to add them when necessary. Make sure you ask your agent what causes of loss are covered for your home and is contents.
3. Endorsements – Basic home insurance policies are just that, basic. Each home and home owner is unique so make sure your agent adds endorsement applicable to you. Popular endorsements include; extended dwelling limits, sewer & water backup, personal injury and scheduled jewelry.
Policyholders should contact their insurance agent to discuss specific insurance needs. To learn more about home insurance, visit the Home Insurance Guide or contact Newco Insurance directly.
About Newco Insurance
Newco Insurance is an independent agency built for the 21st century. We blend top tier technology with old school service to provide our clients with the coverage they need at the best price possible. - See more at: http://www.newcoinsurance.com/#sthash.RC1vUoE0.dpuf