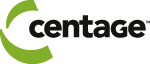 As a rapidly growing company, in a burgeoning market, we are grateful for the ongoing support of MGCC.
Natick, Ma (PRWEB) August 28, 2014
Centage ™ Corporation, a leading provider of budgeting and forecasting software (Budget Maestro™) for small and medium sized businesses, today announced the company has secured a second round of debt funding from the Massachusetts Growth Capital Corporation (MGCC). This news underscores a successful second quarter, earmarked by continued customer adoption, an expanded executive leadership team and consistent revenue growth. The additional investment from MGCC will enable Centage to direct further funds towards continued product innovation, including the creation of additional engineering and customer support jobs, the marketing roll-out of its dramatic new version (7S) of its Budget Maestro product, and support of the company's aggressive growth plans.
Q2 momentum highlights include:

Increased headcount by more 30%, year to date
Achieved nearly 35% revenue growth, year to date, and have tripled the amount of revenue from channel sales year to date over the previous year.
Extended leadership team with the hire of former IBM executive, Piyush Jain, as Vice President of Engineering
Promoted Chris Howard to Vice President, Customer Experience and Dave Winterhalter to Vice President, Marketing Communications
Named Core Vendor in BPM Partners Pulse Survey 2014, as well as one of the 10 Most Promising Financial Planning & Analysis Software Providers by CIO Review
"As a rapidly growing company, in a burgeoning market, we are grateful for the ongoing support of MGCC to support our momentum," said Barry Clapp, President & COO, Centage Corporation. "The additional investment will allow us to create new jobs in Massachusetts as we develop innovative products – including a cloud computing offering – and expand into new markets."
"Small businesses drive the Commonwealth's economy and face a unique set of challenges as they balance execution on existing business plans while seeking opportunities for growth. Mass Growth is thrilled to help local companies like Centage direct their energy towards activities that create jobs, and fuel growth and expansion opportunities. Their successes help build a stronger economy across the state," said Neil Martin, Chief Operating Officer, Massachusetts Growth Capital Corporation.
For more information follow us on Twitter @Centage or visit our blog http://centage.com/Blog/.
About Mass Growth Capital Corporation
Massachusetts Growth Capital Corporation (MGCC) was created as part of an economic development effort designed to help small businesses create and maintain good jobs by providing greater access to capital. MGCC has become a central state resource offering working capital, loan guarantees, and targeted technical assistance to solve specific financial and operational problems for local businesses. MGCC builds on the work of its predecessor agencies by working with traditional financial institutions to make challenging small business loans bankable, supporting community development corporations and other non-profits to provide financing for job-producing projects and technical assistance, and helping a wide range of small businesses find the growth capital they require. MGCC specifically targets manufacturers that are expanding, other key growth sectors, and small businesses in older Gateway Cities. Since inception, MGCC has assisted more than 153 companies with customized working capital financing commitments totaling over $49,600,000. For more information visit http://www.massgcc.com/ or follow them on Twitter @MAGrowthCapital.
About Centage
Budget Maestro® by Centage is an easy-to-use, scalable, automated budgeting, planning, and forecasting application. It is designed for small to mid-market companies and automates many of the time-consuming and error-prone activities associated with using spreadsheets to generate accurate budgets and forecasts. It features built in financial and business logic that allow users to build and update their budgets and forecasts and never worry about formulas, functions, links or any custom programming. It is the only solution in the market that offers synchronized P&L, Balance Sheet, and Cash Flow reporting that generate automatically and seamlessly update. Budget Maestro serves more than 7,000 users worldwide. Visit us at http://www.centage.com. For more information follow us on Twitter @Centage or visit our blog http://centage.com/Blog/ for the latest insights on budgeting and forecasting strategies.
###
Centage and Budget Maestro are registered trademarks of Centage.