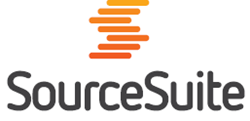 'There was a lot of excitement about automating the manual processes that currently hinder many buying agencies and there seems to be a serious need for more time to focus on strategy rather than day to day organizational distractions.'
Albany, NY (PRWEB) August 28, 2014
SourceSuite, BidNet's e-procurement solution, was an official exhibitor at the Institute for Public Procurement's NIGP Forum 2014 in Philadelphia, Pa. this past week from Aug. 24th - 27th.
Bidnet's solution, SourceSuite, showcased their time saving features at booth no. 1029 within the exhibit hall throughout the duration of the NIGP Forum Exhibition, encouraging attendees to "rediscover the value of time." The SourceSuite e-procurement solution is a best-in-class bid and supplier management SaaS made up of regional purchasing communities built with local government purchasing professionals in mind. Over 1,000 government agencies across the country utilize a SourceSuite bid system to streamline the purchasing process. A SourceSuite procurement system includes time saving features throughout the bid process such as the 5-minute RFP, centralized supplier registration & online database, regional and national RFP & bid library, and automatic tracking & audit control.
"We had a great time at this year's NIGP Forum. Our SourceSuite team really enjoyed talking with purchasing professionals about rediscovering the value of time within their purchasing cycle using an e-procurement solution," says Janine Rossi, Government Relations Manager. "We focused around the idea that you don't need to sacrifice productivity to keep up-to-date with the ever-changing government purchasing roles. The feedback was really positive. There was a lot of excitement about automating the manual processes that currently hinder many buying agencies and there seems to be a serious need for more time to focus on strategy rather than day to day organizational distractions."
The NIGP Forum is the premier conference for government procurement and the largest of its kind with over 900 attendees, approximately 200 supplier exhibits and 60 educational sessions. The key note speakers this year included author and renowned speaker Ben Thurman, comedian Jeff Havens, and Connie Podesta. The conference was held at the Philadelphia Marriott Downtown between Sunday, Aug. 24th and Wednesday, Aug. 27th.
SourceSuite's Director of Marketing, Kim Cullen, also spoke at a workshop entitled, "Like! Using Social Media for Enhanced #SupplierManagement," in which she detailed strategies for purchasing professionals to implement social media within their supplier management. The hour and a half interactive workshop took place Monday, Aug. 25th at 10:00am. "I wanted the social media session at this year's NIGP Forum to be an interactive and educational session showcasing how different social media platforms and tools can be used to enhance a supplier management strategy," stated Cullen. "It was great to see the level of participation we had. Attendees seemed really open to thinking about new strategies to help with supplier risk assessment, building their purchasing authority and overall collaboration tips using social media. The continued conversations that I had with attendees of my session proved to me that the thought process had started regarding how public purchasing and social media can work- which to me is a mark of a successful session."
Those interested in learning more about other NIGP Forum 2014 sessions and next year's Forum should visit http://www.nigp.org/Forum. SourceSuite would like to thank all purchasing professionals that stopped by booth no. 1029 to meet with the team and discuss the time saving features of their e-procurement solution.
About BidNet's e-Procurement Solution:
BidNet's e-procurement solution, SourceSuite, helps more than 1,000 public sector buying organizations across the country with its supplier management, bid management, document distribution and reporting solutions. More information is available at http://www.sourcesuite.com.