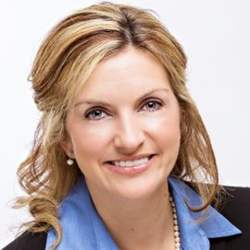 This is ground-breaking thought-leadership.
Nashville, TN (PRWEB) August 28, 2014
Blended and online learning expert Wendy Oliver, EdD, recently unveiled her framework for measuring blended and online teaching practice during a video interview on the popular Core of Education series. About "Chalking the Field of Blended Learning", host Dr. Rod Berger expressed his excitement saying, "Blended learning is such a fast-emerging segment and Dr. Oliver is a nationally recognized expert in this area. This is ground-breaking thought-leadership."
Dr. Oliver's work offers a unified concept with two distinct and discrete frameworks aligned to national guidelines for assessing and improving blended and online practices. Both blended and online are unified by an underlying theorem offering insight into six dimensions of blended and online practice.
The framework is utilized by offering teachers a self-assessment generating a "Blended Practice Profile" taken annually and providing a self-portrait of practice. Additionally, Oliver's framework offers administrators a "Blended Practice Progress" observation instrument to collect snapshots of teachers' practices. "Together, they plot a road map for individual and agency-wide blended and online practice improvement," says Oliver.
Her experience in online learning and assessment has provided Oliver exceptional insight into online and blended learning. Subsequent to her master's degree, Dr. Oliver used her experience in change leadership to manage a grant funded, data-driven program that generated innovation and educational change in her school district. This foundation in change management coupled with her extensive knowledge of educational technology provided the opportunity to create and implement a district-wide virtual school. The success of this program led to creating and leading the State of Tennessee's grant funded online learning program, e4TN, which was a statewide consortium that included over 100 school districts. Her leadership and team's efforts at e4TN were recognized nationally with seven awards by the United States Distance Learning Association (USDLA) within five years.
###
About the Core of Education
The Core of Education located in Nashville, TN brings you the best and brightest in eduction. The Core's podcasts work to provide a platform for open, honest discussion and debate on education challenges and triumphs. Host of the Core, Dr. Berger, interviews international policy makers, ed entrepreneurs, state commissioners, district admins and teachers and strives to insure that everyone involved has a platform to learn, and that's what's at "the core of education".