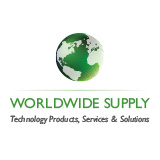 I'm excited to have the opportunity to build and grow the Wireless Division of Worldwide Supply." said Peters. "With the direction that wireless broadband is moving, Worldwide Supply's offerings are a perfect fit."
Franklin, NJ (PRWEB) August 29, 2014
Worldwide Supply, LLC "WWS", a leader in the network hardware marketplace providing infrastructure equipment and field services to clients globally, today announced the appointment of Mike Peters to Sales Director, Wireless Network Division.
I'm excited to have the opportunity to build and grow the Wireless Division of Worldwide Supply." said Peters. "With the direction that wireless broadband is moving, Worldwide Supply's offerings are a perfect fit."
Peters is an 18-year veteran of the wireless and telecom industry with in-depth experience in the wireless market. Prior to joining WWS, Peters was a founding member and partner of Tempest Telecom Solutions. During this time Peters successfully negotiated several multi-million dollar contracts to provide carriers with complete network build-out support, utilizing a combination of refurbished and new telecom equipment from a variety of vendors, saving his customers millions of dollars.
"With his experience in deploying infrastructure equipment and providing field service solutions to the wireless operators, Mike Peters is a great addition to our organization," said Shawn Grennan, National Sales Director for WWS. "Worldwide Supply will utilize Mike's knowledge and relationships within the wireless market place to deliver continued value to our clients as they expand their wireless data services."
About Worldwide Supply, LLC
Worldwide Supply, LLC, "WWS" leads the network hardware marketplace, providing and buying networking and telecommunication equipment to, and from, companies globally. Headquartered in northern New Jersey, and with offices in California, Colorado, Hawaii, North Carolina, New Hampshire, New York, Texas and Mexico, Worldwide Supply provides a full line of new-surplus and certified pre-owned networking and telecommunication products from major manufacturers such as Cisco, Alcatel-Lucent, Juniper, Ciena, Ericsson, NSN, Exalt, Ceragon, Dragonwave and more.