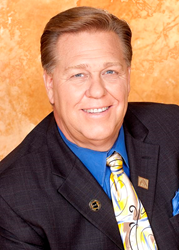 People are still moving to the valley. They love what Arizona has to offer especially considering its home prices and extensive recreation.
Phoenix, Ariz. (PRWEB) September 02, 2014
City Property Management, which has been managing and servicing Arizona HOA's for the past 35 years, has been chosen by 17 new communities in the past two months to serve as their managing agent.
In total CPM manages nearly 90,000 units, in 295 associations Arizona-wide, including the new business acquisitions that were approximately 5,000 homes. The surge is based on a "vibrant, rebounding economy," said City Property President Brian Lincks.
Based in Phoenix, City Property Management's portfolio includes a long list of the nation's most respected builders, including Lennar, Pulte, DR Horton, William Lyon, Taylor Morrison Standard Pacific, Elliott, Cullum, Wilson Parker, TW Lewis, Shea Homes, Maracay Homes, among others.
The company's most prominent communities include Racquet Club, a gated condominium of 400 units in Scottsdale; WestPoint Town Center, a 1,620 home neighborhood in Surprise; Mirabel, a 350 home gated community of custom homes in Scottsdale; and West Wing Mountain, 1,700 homes in Peoria.
"People are still moving to the valley," said Lincks, a 54 year-old native of Madison, Wisconsin who has been in the business for more than 35 years. "They love what Arizona has to offer especially considering its affordable home prices and extensive recreation offerings."
Lincks said City Property Management also provides state-of-the-art computer systems that allow homeowners to stay abreast of finances or inner workings of the company operations.
"We are very transparent," Lincks said. "Everything is in the open with this company and our clients can review our operations through portals on our website."
Those living in homeowners associations benefit for many reasons especially continued appreciation of property values. According to the Foundation for Community Association Research (FCAR), 70 percent of residents in common-interest communities say they are satisfied with their community association experience.
An estimated 76 percent of those polled believe their own community association rules protect and enhance property values.
Lincks said the City Property Management is also heavily involved in the community helping fund raising for various charities, pet adoptions, involvement in state and city government and advocating for best practices for industry standards.
"We give back to the community," he said. "We also produce social events where we bring an events trailer to encourage neighborhood involvement. These sorts of gatherings make our neighborhoods strong."
Further information regarding City Property can be found by visiting http://www.cityproperty.com or by calling 602-437-4777.