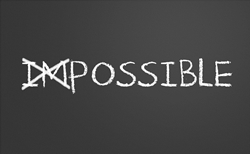 For the beloved comedian Robin Williams, the demons that took hold of his wonderful mind won the dark fight.
New York, New York (PRWEB) August 28, 2014
In the weeks after the untimely death of actor and comedian Robin Williams, world renowned grief expert made a statement on the overwhelming nature of untreated depression. Nathan points out that therapeutic assistance is necessary to help individuals realize that there is a way out of the emotions and "war zone" they are experiencing. She points out that if a sufferer can imagine the possibility of relief, he or she can then choose to continue living. Through therapy, those who are battling suicidal thoughts may foresee one glimmer of light or relief that makes the difference between life and death.
In regards to Robins' death, Nathan stated, "For the beloved comedian Robin Williams, the demons that took hold of his wonderful mind won the dark fight. Battling the disease, yes, it is a disease, is like being in an emotional war zone. Getting out of the calamity and chaos that the brain holds onto while in the grip of depression requires therapeutic interventions that often lead to the ability to understand that there is a way out of the vortex."
On August 11, 2014, Robin Williams committed suicide at the age of 63. He died at his home in Paradise Cay, California. Over the years, Williams battled addiction and depression. Just a few months prior, Robin Williams had admitted himself to the Hazelden Foundation Addiction Treatment Center.
The pain of depression is relentless when it is left untreated. It immobilizes sufferers and makes them believe that there is no way out. The end result can be drastic actions like suicide. According to statistics from the Centers for Disease Control and Prevention, in the United States alone, there were 39,518 suicides in 2011. White men between 45-63 are the highest risk group.
Nathan added, "As hard as it is to understand the mind of the warrior who is tortured by the demons of depression, there are circumstances that culminate into the perfect storm causing the valiant warrior to be tired of the battle. And all they want to do is sleep. Sleep."
About Edy Nathan MA, LCSW:
As a New York City psychotherapist in private practice, Edy has developed a form of therapy that dynamically integrates psychotherapy and spirituality in her work with grief, trauma and loss. She works with individuals and groups
She is certified in hypnotherapy and EMDR. She has post -graduate training in Family Therapy, Jungian Dream Work and Psychodrama. On the more spiritual side, she has trained with renowned Past Life Regressionist, Dr. Brian Weiss and well-known Shaman, Dr. Hank Wesselman. She creates journeys for her clients that inspire them to find the answers they hold within.
Her experience in radio includes guest spots on WOR, a New York based radio station, Hay House and Sirius. She was most recently heard on former New York Governors', David Patterson show on WOR where she discussed psycho-therapeutic perspectives on current events.
Edy writes articles that are sent out twice a month covering topics about loss, grief, relationships and the way in which current events affect emotions. Her writing can also be seen in the Boston Globe, The LA Daily News, The NASW News where she was featured in May 2014 and The Miami Herald.