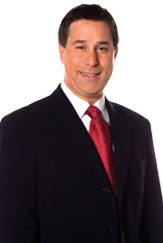 There is compensation available and victims should not have to pay medical costs on their own.
Jacksonville, Florida (PRWEB) August 27, 2014
Thirteen teens were injured when a community water slide collapsed a week ago. Attorney Michael Steinger says that the collapse raises questions that authorities haven't answered.
A local high school band was holding an event at an Eagle Harbor neighborhood pool when the accident happened according to USA Today (retrieved 8/08/2014). A chain of at least fifteen teens went down the slide together when a section shattered off, falling onto the decking and water below.
Two teens were rushed to the hospital and an estimated 11 more had minor injuries. No one was killed.
Steinger, the founder of Steinger, Iscoe & Greene law firm, says the incident "cannot be described as a simple accident."
"Slides don't just fall down on their own," Steinger said. "This is a case where someone's negligence led to a giant safety risk that could have been prevented."
Officials say the slide collapsed under the weight of the teens but Steinger says that isn't a sufficient answer.
"How did they overload it?" he asked. "Did the manufacturer rate it for more people than it can really hold? Did the community pool post signs stating the limit? And who was supervising these teens?"
Steinger says that parents have a right to ask these kinds of questions.
"Finding out the cause of an accident is about more than just assigning blame," he said. "It's a way to prevent future disasters in a setting where kids are supposed to have fun."
Steinger urges the families involved to seek legal counsel.
"There is compensation available and victims should not have to pay medical costs on their own."
About Steinger, Iscoe & Greene:
Steinger, Iscoe & Greene is a proven legal team whose number one goal is to get injury victims throughout Florida and California every dollar they truly deserve for their injuries. Since 1997, the firm's lawyers have successfully handled cases including: auto accidents, bicycle accidents, birth injuries and medical malpractice. The entire legal team is committed to representing and fighting for injury victims' best interests, giving each client insight into Florida and California law and their rights.
Steinger, Iscoe & Greene is a legal team with more than 30 lawyers and 140 legal professionals. With offices throughout South Florida – Miami, Fort Lauderdale, West Palm Beach, Port St Lucie, Okeechobee, Ft Myers, Orlando and Tampa – and most recently in San Diego, California, the firm is ready to advocate for the best interests of injury victims coast-to-coast Steinger, Iscoe & Greene has recovered more than $500 million for their clients and offers the No Fee Guarantee®, which means "you don't owe us any money unless we get money for you."