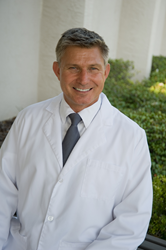 Our dental clinics allow for the Mayan population in the surrounding villages the opportunity to eat without pain and infection.
Winter Haven, FL (PRWEB) August 28, 2014
Four different week long clinics will be held in 2014 bringing dental care to approximately 50 patients each day. The volunteer run dental clinics are focused on providing extractions, fillings and root canal therapy to those living in the area.
"Our dental clinics allow for the Mayan population in the surrounding villages the opportunity to eat without pain and infection," explains Cara Hewett.
The clinic is aided by help from Mayan Families, a local non-profit organization. Mayan Families is primarily staffed by local Guatemalan's operating out of the Guatemalan Highlands. They focus their attention on providing education, food, shelter and medical care to the indigenous people in need.
The dental professionals of Implant and Comprehensive Dentistry have been going over to Guatemala since 2008 when Dr. Steven and his wife Cara felt moved to reach those in need of dental care beyond their office's front door. Their efforts were strengthened when they joined up with the established non-profit, Mayan Families in 2013. Mayan Families uses their local presence in Panajachel to announce the upcoming clinics throughout the Lake Atitlan region. Through the duel efforts of Mayan Families and the teams organized by the Hewett's, dentists from around the US have been able to offer open clinics to the Mayan people on a quarterly basis, the most recent clinic being this past July. Busy with their own active Winter Haven and Champions Gate, FL. dental practices, the Hewett's are not able to attend every open Guatemalan dental clinic but continue to organize the clinics by assembling the volunteer groups and providing the dental equipment including 16 dental chairs for use by the professionals that go in their place.
Cara Hewett explains, "We are happy to go and help fill a need. Many of these people have so little. We like to try to eliminate oral infection and pain. Additionally, we give the people there access to basic dental products and try to help them establish good oral hygiene."
If you want to learn more about Mayan Families please visit, https://www.mayanfamilies.org/.
About the Dentist
Stephen Hewett, DDS has two office locations located in Winter Haven, FL and Champions Gate, Florida. Both offices place an important focus on patient education and compassionate dental experiences. Dr. Hewett aims to improve dental health and win the fight against dental phobias that keep too many patients away from dental care. For more information about the Stephen Hewett's dental practice, please visit http://www.hewettdentalimplants.com/.