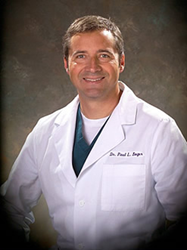 Bradford, PA (PRWEB) August 27, 2014
Dr. Paul Boger of Market Street Dental now accepts new patients seeking gum disease treatment in Bradford, PA and the surrounding area. Dr. Boger's practice offers a number of dental services, including those that address some of the most obvious symptoms of gum disease, which includes the incidence of bleeding gums. Among the many treatment options offered by Dr. Boger is an innovative procedure known as the LANAP® laser protocol, which does not require him to make incisions or place sutures in the treatment of moderate to advanced gum disease.
Gum disease is quite prevalent throughout the United States, as the Centers for Disease Control and Prevention (CDC) report that over 47 percent of the adult population suffers from some form of gum disease. The Bradford area is no different in this regard, and there is a concern that many do not take symptoms like bleeding gums seriously. This is especially problematic, as there are a number of very serious issues that have been linked to the presence of gum disease, including cardiovascular disease and cancer. With the availability of a minimally invasive treatment option such as the LANAP® protocol, it is the hope of Dr. Boger that more gum disease sufferers will seek out the proper treatment rather than ignore the problem.
The LANAP® laser protocol is a minimally invasive option for individuals seeking gum disease treatment in Bradford, PA, as it enables Dr. Boger to utilize the PerioLase® MVP-7™ to eradicate harmful bacteria without causing any damage to the existing healthy tissue. According to the doctor, this procedure results in less recession, a fast healing time and, perhaps most importantly, minimal discomfort. Given the many serious consequences that can result from allowing gum disease symptoms like bleeding gums to go untreated, the existence of such a minimally invasive treatment option may serve a very important role in reducing the prevalence of gum disease in the United States.
Individuals who are seeking gum disease treatment in Bradford, PA and are considering the LANAP® laser protocol as a treatment option may wish to contact Dr. Boger's office in order to make an appointment for a consultation. While the LANAP® protocol is a minimally invasive treatment option, it still may be necessary for the doctor to evaluate each patient's treatment options so the appropriate course of action can be taken.
About the Doctor
Market Street Dental is a general practice offering personalized dental care for patients in Warren, PA. Dr. Paul Boger is a 1993 graduate of the University of Pennsylvania School of Dental Medicine, and has been committed to adopting the latest technologies for more than 20 years for the benefit of his patients. Dr. Boger belongs to the one percent of dental professionals currently providing the LANAP® protocol, the first FDA-cleared laser procedure for gum disease and periodontal treatment. Dr. Boger is a certified instructor for the Institute for Advanced Laser Dentistry and has helped to train doctors from all over the country (and several from abroad) in the LANAP® protocol. To learn more about Market Street Dental and their dental services, visit their website at http://www.dentistwarrenpa.com or call (814) 313-1866.