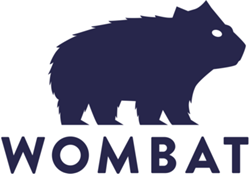 Bethesda, MD (PRWEB) September 02, 2014
Spree Commerce's ecommerce integration platform, Wombat, is constantly adding ecommerce integrations. In an effort to give its clients the most diverse and efficient arsenal of ecommerce connections in the industry, Spree Commerce is proud to announce that Highrise is available for use with Wombat.
The Highrise integration was built by Spree Certified Partner Codelation and is an officially supported integration provided for Wombat by Spree Commerce. Clients must have an active Highrise account to use this integration, though two-week free trials are available to test out its capabilities.
Benefits users will receive from this connection include the ability to export customers from their storefront to Highrise, access to a complete, detailed customer history, and the option to provide sales reps with a full, 360-degree view of all transactions.
Get access to the benefits of Highrise by signing up for a two-week free trial of Wombat. This integration is available to all current users of Wombat. For technical documentation on the Highrise integration, visit the Wombat knowledge base at https://support.wombat.co/
About Codelation
Codelation is a boutique software development company located in Fargo, ND. By keeping the team's skill set focused and targeted on what they do well, they are able to keep prices competitive while providing an unparalleled set of skills. Codelation has been able to deliver solutions for its clients over the last 5 years by methodical, process-driven development.
About Spree Commerce
Spree Commerce offers one of the most popular ecommerce platforms in the world. The modular platform allows for easy customization so developers and storeowners can configure Spree for their specific needs. With an active and growing community, Spree is now one of the top open source technology projects in the world.
Spree Commerce is also the creator of Wombat, an integration platform that scales ecommerce businesses of all sizes. Wombat works with all leading storefront platforms to integrate mission critical services in just minutes, not weeks or months. With Wombat, you'll never worry about losing an order or connecting your ERP, POS system or fulfillment provider. Connect any store to any service, no custom code required. To learn more visit https://wombat.co and http://spreecommerce.com.