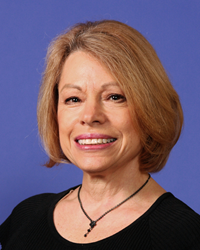 These skills are essential during and long after divorce, particularly when we're seeking new relationship partners.
Boston, MA (PRWEB) August 28, 2014
Available as a live internet TV show, archived on YouTube and its own website, The Divorce View Talk Show is celebrating six months of weekly interview segments. Co-hosts Rosalind Sedacca and Joanie Winberg have been working with divorcing and divorced women and men for more than a decade. Now they are providing valuable insights, strategic advice and useful resources on live internet TV every Wednesday at 6:00 pm ET.
For additional convenience divorcing and divorced couples can also access archives of all shows recorded to date at any time by visiting http://www.DivorceView.com where it can be viewed on mobile devices, laptops or desktop computers. The show is also available on YouTube by searching Divorce Support Divorce View Talk Show.
Every week the Divorce Mentors interview guest experts who share their expertise on all facets of divorce. This includes legal options as well as parenting issues, financial questions, dependable support systems and help with moving on and transitioning into new relationships ahead.
Rosalind Sedacca is a Certified Corporate Trainer, Divorce & Parenting Coach and Founder of the Child-Centered Divorce Network (http://www.ChildCenteredDivorce.com). The Network provides a free ebook, newsletter, advice, coaching, trainings and other valuable resources for divorcing and divorced parents and co-parents. Recognized as The Voice of Child-Centered Divorce, she is a Huffington Post blogger and author of How Do I Tell the Kids about the Divorce? A Create-a-Storybook Guide to Preparing Your Children – with Love! Her internationally acclaimed ebook offers a unique, highly effective approach to having the tough "divorce talk" with kids. She also created the Mastering Child-Centered Divorce 10-hr Audio Coaching Program with workbook for shared parenting success.
Joanie Winberg is a Certified Human Behavior Consultant, Divorce Mentor, People Skills Corporate Trainer and the CEO of the National Association of Divorce for Women and Children (http://www.FreshStartAfterDivorce.com). She is also the founder of the Survive and Thrive after Divorce Boot Camps for women and men. Winberg has been helping divorce attorneys and their clients as well as hundreds of people throughout the U.S. with the necessary tools, techniques and life skills to navigate the pitfalls of divorce and co-parenting. To her clients, she is a personal advisor, sounding board, cheerleader and success strategist.
"Through my coaching on divorce and parenting issues, I help both parents to better co-parent their children and overcome obstacles during and after divorce," says Sedacca. "On our show I especially love talking to our guest experts on this topic. We discuss mistakes to avoid and strategies for better communication with our children as well as our former partner to best protect our kids from the negative consequences of divorce. Parental attitude is everything. And the more aware and empowered parents are, the better the outcome for the children they love."
"Learning how to communicate more effectively is the key to greater success in all family matters," says Winberg. "It helps us avoid conflict and enhance cooperation. These skills are essential during and long after divorce, particularly when we're seeking new relationship partners. So I really value the amazing tips and advice we get from our guests. They always help to make life easier and more rewarding for our viewers."
The roster of experts already interviewed on the Divorce View Talk Show includes: Stacy Francis, Certified Divorce Financial Analyst, talking about Suddenly Single - Reinventing Your Bank Account … Laurence Sarezky, Esq. talking about Resolving Child-related Issues Quickly and Successfully … Henry Gornbein, Family Law Attorney, discussing Divorce in the Age of Social Media and Loss of Privacy … Nancy Lang, Relationship Coach, discussing Are You Being Bullied By Your Ex? … Katherine Woodward Thomas, author of "Calling in The One" talking about Finding the One! … and numerous others. Upcoming guests include parenting experts, divorce mediators, relationship mentors, blended family coaches and other knowledgeable experts.
Because the Divorce View Talk Show is live and interactive, viewers can ask questions using the Google Hangouts On Air panel provided. Winberg, Sedacca or their guest will provide answers during the show – or they will post an answer following the show. Viewers can also post comments on the http://www.divorceview.com website.
For more information about The Divorce View, or to be invited as a divorce expert guest, contact Winberg at jw@joanwinberg.com or Sedacca at rosalind@childcentereddivorce.com.