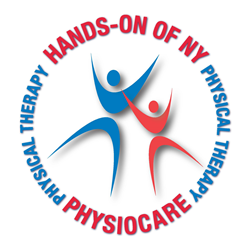 Astoria, New York, (PRWEB) August 29, 2014
ALS, more commonly referred to as Lou Gehrig's disease, is a degenerative condition that damages the motor neurons in the brain and spinal cord. As the disease progresses more and more of the nerve cells controlling movement are harmed, which causes the sufferer to lose control of their motor functions. Eventually this leads to death.
ALS is a disease that strikes people between the ages of 40 and 70, and as many as 30,000 Americans have the disease at any given time.
Although research into the causes and treatments of ALS continues to make strides, for people with this degenerative disease and their families, progress is too slow. Every contribution in the name of research and an increased awareness of this disease helps.
Once a month, the staff at Hands-On Physical Therapy of New York participates in "Jeans Day" to raise money for a worthy cause. September 3rd they will be raising money for the ALS Foundation to support ALS awareness and research. Any staff member wishing to participate donates $5 for the opportunity to wear jeans to work (and help fund this important work).
"Seventeen years ago someone dear and very special to me passed away from this terrible disease and in memory of them I would like our September donations to go towards ALS, the NY chapter." Staff Member at Hands-On Care Physical Therapy
Since our patients, most of them at least, already wear jeans to their therapy sessions, we ask them to wear the color associated with the chosen organization if they decide they want to participate and also donate to the specific cause.
People living in the Astoria area are invited to come by and visit Hands-On Physical Therapy of NY office at 32-44 31st Street, Astoria, NY 11106 on September 3rd and help support this worthy cause. We'd love to see you here.
To learn more about Hands-On Physical Therapy of New York, please visit http://HandsonPT.org or call (888) 626-2699.