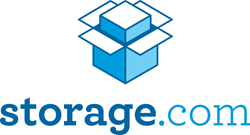 "It was great to see how creative the students and parents were with the entries and how they got their fans to support them online" - Bill Hipsher, Storage.com
Omaha, NE (PRWEB) August 28, 2014
Storage.com, an online directory where storage seekers can find, compare, and rent self storage throughout the United States, has announced the winners of its inaugural Scholarship Contest.
Three scholarships were awarded, each worth $2,500—one to a high school student enrolling for the first time at a college or university in 2014, one to a current college student enrolled at a college or university and returning in 2014, and one to a parent or guardian of a student enrolling at a college or university in 2014.
In order for applicants to be considered, they had to submit an essay. Applicants also had the option to create a one to two-minute video as a supplement, which many did.
All student applicants had to answer the following question: "Given that you already have the necessities for college, if you could only take what fits into a backpack, what would you bring?" Here are the winners:
Olivia Fish of Edmond, Oklahoma, will be attending college at Chapman University in Orange, California, for the first time in 2014. Some items Olivia couldn't leave behind were novels, her Netflix addiction, and tennis shoes for Zumba. She also made sure to squeeze in some Polaroid pictures that remind her of her favorite memories.
Lauren Bechtel of Lancaster, Pennsylvania, is currently enrolled at Houghton College in Houghton, New York. A few things Lauren chose to pack were a deck of cards, an umbrella, and her sense of adventure. Her love for travel makes packing a backpack second nature.
All parent or guardian applicants had to answer the following question: "In a perfect world, when your child moves out for college, what are you going to do with their bedroom?" Here is the winner:
Astrid Terrazas from Dallas, Texas, is enrolled at Pratt Institute in Brooklyn, New York, where she plans to continue her journey as a visual artist and design beautiful things for the world to enjoy. According to the essay submitted by her father, Ruben Terrazas, he would turn her old room into a Batcave, complete with oversized, comfortable chairs, an underground gym, and a motorcycle ramp.
"Our team reviewed nearly 2,000 applications from across the United States. Selecting a winner in each category wasn't easy because there were so many great entries," said Bill Hipsher, co-founder of Omaha-based digital marketing firm B² Interactive, which operates Storage.com. "It was great to see how creative the students and parents were with the entries and how they got their fans to support them online. It was also quite amazing to see the power and reach of the Storage.com brand throughout the United States as thousands of visitors each week looked at our scholarship opportunity."
"We had a great response to the Scholarship Contest and look forward to having it again next year," said Nick Bilava, Director of Sales and Marketing for Storage.com.
For more information about the winning entries and Storage.com's college scholarship program, visit Storage.com/scholarships.
###
Storage.com helps storage facilities, large or small, compete more effectively in the online marketplace. Storage.com features software integrations with most self storage property management systems and provides easy-to-use online inventory management tools for facilities, allowing storage consumers to find and rent storage units from real-time availability. For more information, visit Storage.com.