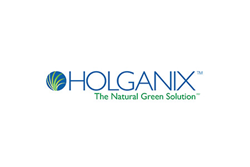 (PRWEB) August 27, 2014
Philadelphia, PA. Inc. magazine ranked Holganix as No. 186 on its 33rd annual Inc. 500 list, an exclusive ranking of the nation's fastest-growing privately held companies. This represents the most comprehensive look at the most important segment of the economy - America's independent entrepreneurs. Other companies who gained early exposure as members of the Inc. 500 list include Dell, LinkedIn, Martha Stewart and Domino's Pizza.
"Some of world's greatest companies have had their start on the Inc. 500 list. We're humbled, honored and grateful to have been selected as part of this elite group of our nation's fastest growing, privately held businesses," said Holganix CEO, Barrett Ersek. In order to be included in the 2014 Inc. 500 list, companies had to experience grow in excess of 942% from the start of business in 2011. Holganix ranked 186 out of 500 with a three-year growth of 2,291.4%. The Inc. 500, which is part of the Inc. 5000 list, aggregate revenue is $211 billion and has generated 505,000 jobs over the past three years.
Holganix manufactures and sells 100% organic, bionutritional products that promote strong plant health, increasing the efficiency of nitrogen and phosphorus fertilizer. Healthy plants are more resistant to the negative impact of plant pathogens and insects. As a result, significantly lower quantities of synthetic fertilixers and pesticides are needed. A two-page spread featuring Holganix user, Broken Sound Golf Course in Boca Raton, Florida, will be featured in the September issue of Inc. magazine.
"We've come a long way," said Ersek reflecting back on the growth of Holganix. "The great news is that the fun and growth have just begun."
About Holganix:
Holganix is a 100% organic, bionutritional product that promotes strong turf, shrub, flower and tree health care. Holganix also functions as a bio-stimulant by enabling plants to more efficiently uptake beneficial nutrients. Holganix significantly lowers the quantities of synthetic inputs needed to obtain the results previously only available through the use of traditional products.
Press contact:
Nicole Wise- 866-563-2784 x300-nwise(at)holganix(dot)com