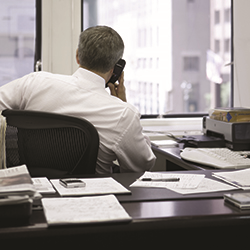 (PRWEB) September 03, 2014
SkillPath Seminars, the nation's premier business skills training resource since 1989, is excited to announce a unique training opportunity to benefit all experienced or up-and-coming leaders in the local area. Strategies for Outstanding Executive Leadership is a two-day workshop focused on the critical needs and goals of top executives—on getting from where they are now to being the type of leader they want to become.
In a lively, entertaining and interactive two-day presentation, participants will learn how to recognize and play to their strengths, create a more adaptive and innovative culture, build an all-star team and use inspirational communication to lead their staff and employees into giving their all toward the overall company vision. This workshop is layered with simple and straightforward techniques for effective leadership at all levels, delivered through thought-provoking discussions, hands-on exercises, personal reflection and peer-group insight.
Here's how Jack Cave, the President and CEO of SkillPath, describes Strategies for Outstanding Executive Leadership: "When you're leading at the highest levels, there's a lot riding on what you do and how you orchestrate it. This new seminar challenges your current thinking and offers ways to unblock your progress and improve your impact as a leader, all packaged in a fresh and exciting format."
This career-changing seminar, Strategies for Outstanding Executive Leadership, is now taking local enrollments. CEOs, business owners and senior managers will enjoy the chance to get away from the office to learn proven, real-world skills from a leadership expert with a distinguished track record—two days full of fun and facts that cover every facet of the executive skill set, from decision making, risk management and strategic planning to persuasive communication, managing the bottom-line and more. Another key benefit to attending this local training program: The opportunity to network and work alongside like-minded peers in the area—sharing specific tips, techniques and solutions in ways you may have never considered. Attendees may find the lessons they learn from this elite group alone are worth the price of admission.
The cost of this two-day course is $499. Enrollment can be done by phone, e-mail or on-line. To sign up for classes or for more information on Strategies for Outstanding Executive Leadership, see http://www.skillpath.com. SkillPath also offers local seminar updates and special e-mail only discounts at http://www.skillpath.com/?emr.
About SkillPath Seminars:
SkillPath provides practical, convenient training opportunities for businesspeople who are ready to retool and recharge their professional careers. SkillPath's unique brand of training enhances skills, saves time and money and contributes to career and organizational success. SkillPath's public seminars, customized on-site coursework and take-away training resources keep careers on the grow. With more than 10 million people trained since 1989—at Fortune 500 corporations, small businesses, government agencies and not-for-profit organizations—they promise a great learning experience at each workshop or training conference. Their 100% money-back guarantee is proof of their commitment to everyone's success.