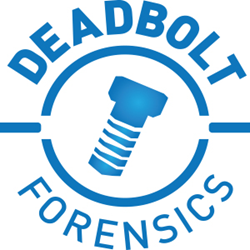 Earlier this month, controversy arose regarding mobile app privacy settings when Facebook users were asked to download a Messenger app that asked for permission to access photos, contacts and other data.
(PRWEB) August 28, 2014
In today's day and age, it is more important than ever, for individuals to be aware of what apps they download on their mobile phones and the corresponding privacy policies for those apps. Over the last five years, the growth of smartphones has increased dramatically, as has the availability of mobile applications on these devices. Currently, over 800,000 mobile applications are available for iPhone and Android devices and that number continues to grow rapidly. According to mobiThinking, analyst estimates for downloads of mobile apps in 2013 range from 56 to 82 billion. In 2017, there could be as many as 200 billion downloads according to the same study.
On August 11, 2014, CBS News posted an article about the controversy that occurred earlier this month regarding Facebook Messenger. When users tried to access Facebook messages on their phone they were prompted to download a Messenger app that asked for permission to access photos, contacts and other personal data. The article explained how many individuals felt uncomfortable with granting Facebook this level of privilege through their privacy settings and refused to download it. In light of the article, Michael Yasumoto, Senior Forensic Analyst at Deadbolt Forensics, has provided advice to consumers on how to reduce information that can be recovered from a phone during a forensic examination due to mobile app settings.
Private Information Accessible from Mobile Apps
When downloading social apps like Whatsapp or Tango, users are now asked for access to contacts and other personal data up front. One could reject these permissions but doing so eliminates some of the functionality of the app. To protect your private data while still enjoying the apps' mobile experience, Michael suggests the following tips:

Review the privacy policy – Understand what data is being collected by an app before downloading it.
Check consumer reviews – Before downloading, check the reviews and ratings of an app in the mobile marketplace or store. Users with bad experiences are generally quick to publicize them.
Look at the privacy settings – Many mobile applications have privacy settings within the app called "Settings" or "Privacy". Before using the application, review these default settings and modify them as necessary.
Look at the phone's privacy settings – Most mobile operating systems offer phone wide privacy settings. Alter these settings to deny all apps the ability to access certain personal information.
Look out for mobile app popups – Sometimes mobile apps will present a privacy popup that is easily overlooked. Review these before selecting accept or ok. Also be aware that you could be disabling these popups if you turn off all app notifications.
Private Information Accessible during Forensic Investigations
The data found in mobile apps are becoming increasingly important as criminal investigations involving mobile phones continues to rise. The continuous advance of technology has become a challenge for many investigators who do mobile device forensics as they struggle to stay up to speed. This is primarily caused by the tools and training available to investigators not keeping pace with the ever changing mobile technology landscape. Leading companies in the field like Deadbolt Forensics specialize in these types of investigations and have a plan in place that allows for the support of almost any mobile device. This enables them to quickly and effectively, collect, identify and uncover key information that is needed to crack a case.
For more information on Mobile Forensic investigations please visit Deadbolt Forensics' website at https://www.deadboltforensics.com/.
About Deadbolt Forensics
Deadbolt Forensics is a privately held company focused on digital forensics and the associated services of data preservation, electronic evidence retrieval, analysis, neutral expert witness services, hard drive sanitization, and password/data recovery. The company works directly with attorneys and litigation support teams in both criminal and civil cases supporting plaintiff and defense clients. Deadbolt Forensics accepts clients in the states of Oregon (Registry# 906073-92), Washington (License# 603343020), and Alaska (License# 1000625). For more information on pro bono services offered to our partners in the non-profit sector, please contact us at publicrelations(at)deadboltforensics(dot)com.
Contact:
Deadbolt Forensics, LLC
1915 NW AmberGlen Pkwy Suite 400 Beaverton, OR 97006
Phone: (503) 683-7138
Fax: (503) 296-5504
Email: info(at)deadboltforensics(dot)com
Web: https://www.deadboltforensics.com/