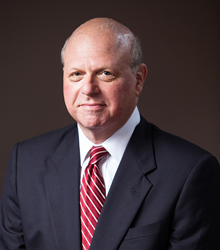 After people get in an accident they can want answers... a goal with the website is to provide helpful information to visitors in non-legaleze
Kansas City, MO (PRWEB) August 29, 2014
Flick Law Firm, a personal injury law firm in Kansas City focusing on vehicle accident injury claims, has recently released an updated version of their website at http://www.flicklawfirm.com.
The Flick Law Firm has been serving the legal needs of residents of the Kansas City area since 1989. The firm focuses almost exclusively on cases involving car, truck, motorcycle, bicycle, and pedestrian accidents that occur due to another party's negligent or careless actions. According to senior attorney and litigation director Lawrence Flick, "This focus helps us excel and provide clients with high quality representation."
The firm's new website contains several sections. The site's "About Us" section provides an overview of the firm and its services. The site also contains a "Case Types" section that discusses the different practice areas handled by the firm such as car accidents (http://www.flicklawfirm.com/car-accident-attorney/), truck accidents (http://www.flicklawfirm.com/truck-accident-lawyer/), motorcycle accidents (http://www.flicklawfirm.com/motorcycle-accident/), bicycle accidents, and pedestrian accidents.
According to Flick, all the content on the website has also been upgraded and new content has been added. "After people get in an accident they can want answers... a goal with the website is to provide helpful information to visitors in non-legaleze." reports Flick.
Providing detailed information about the trucking accidents and truck accident litigation is one specific need Flick Law Firm's new website serves. It has an extensive information and supporting articles discussing truck crashes to educate people on various aspects of truck wreck cases. There is new content detailing typical types of truck accidents like rear-end crashes, rollovers, sideswipes and those involving 18 wheelers, like jackknifes. There are also a number of pages providing information on the causes of truck crashes. Flick says, "We have experience with truck crash cases so it was only natural share this experience and knowledge with others via the website".
The "Case Results" section on the website features a chart listing examples of some of the actual recoveries obtained by the firm, categorizing them according to accident type, case facts, and amount of the recovery.
The website's "Client Reviews" section showcases testimonials from some satisfied clients Flick Law Firm has helped over the years. In the "FAQ" section, a visitor may find answers to some frequently asked questions. Among these questions are "What is my case worth?" and "How long will my case take?"
The new version of the website also contains an Interactive Car Accident Guide that features an 11-step guide on how car accident cases at Flick Law Firm are generally handled. It walks people through each stage of an injury case, from the start of a case and collecting documents all the way to obtaining a trial verdict or reaching a settlement.
This guide allows users to click or mouse over any of the 11 steps to get a more detailed explanation of what goes on during that particular phase in the legal process. The interactive guide may be found on http://www.flicklawfirm.com/car-accident-guide/.
"Being involved in a personal injury accident can be a life altering event," states Flick. "Through the updated version of our website, we aim to provide individuals in need of legal representation with information they need to make a sound, informed decision."
The Flick Law Firm, headed by Lawrence Flick, is a personal injury law firm that focuses almost exclusively on cases involving car, truck, motorcycle, bicycle, and pedestrian accidents. Flick Law Firm has successfully been representing clients in Kansas City and its neighboring areas, and with their legal needs since 1989. For more information call (913) 648-7000 or visit FlickLawFirm.com