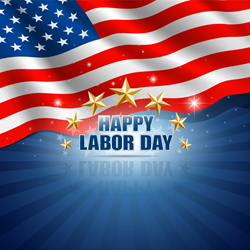 "Without labor nothing prospers" -Sophocles
San Francisco, CA; New York City, NY (PRWEB) August 29, 2014
Labor Day is a just a few days away, and Reserve123 still has availability for bicycle rentals, scenic cruises and sightseeing tours in cities all across the nation. For those with family members visiting from out of town, Reserve123 provides countless ways to catch the best views of the city. San Francisco, California; Chicago, Illinois and New York City are each home to stunning views and noteworthy sights, and a daytime adventure is sure to please out-of-town guests.
Bicycle Rentals in San Francisco are a great way to explore the city by the bay. The area is filled with bike-friendly paths and visitors often enjoy the challenge of riding up the steep slopes around town. Guests may choose between Deluxe Comfort Hybrid and Deluxe Comfort Mountain Bike models. Children's bicycles and tag-a-long options are also available. Rentals include maps, helmets, locks, front packs, rear racks and bungee cords.
Those visiting Chicago may opt for the highly rated Chicago Architectural Cruises, which sail down the Chicago River. The narrated ride provides historically significant information about the city while getting visitors familiar with the stunning skyline. The activity is perfect for the whole family. Visit the website for a departure info and reservations. Chicago Architectural Cruises start as low at $35.51.
New York City is a great city to explore via bicycle. Guests have the option to explore the city at their own pace, riding over the Brooklyn Bridge, through the unique neighborhoods, and around Central Park. Deluxe hybrid bikes, kids bikes and baby seats are all available to rent around the city for up to 24 hours. Bicycle Rentals in New York begin at $24.95.
In addition to these options, Reserve123 also offers Labor Day activities in cities all around the country. Those driving to their destination may be interested in a few tips for weekend getaways. For other these and other helpful travel tips, visit the Reserve123 Travel Blog.
About Reserve123:
Reserve123® is the flagship site of Alcatraz Media Inc., the world's largest provider of tours and activities, welcoming over a million visitors per month. Reserve123.com is the worldwide leading resource for booking more than 12,000 tours, attractions and activities in thousands of destinations throughout 160 countries. Alcatraz Media was formed in 1999 in San Francisco, California, and is now headquartered in Atlanta, Georgia. The company has assisted millions of customers with their travel plans, and maintains an A+ rating with the Better Business Bureau. To book tours and activities worldwide, visit Reserve123.com or call toll free at (800)745-1925 and follow @Reserve123 on social media.