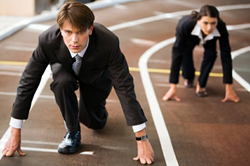 Kansas City (PRWEB) August 29, 2014
Cruise Dreams Incentive Travel, a niche travel agency that specializes in customized travel incentive programs for businesses of every size, is often asked which are better, individual travel certificates or group incentive cruises or incentive land programs. Of course, the answer is, that depends.
"Companies need to ask themselves two questions," said Kim Gibbons, Founder and president of Cruise Dreams. "The first is, how diverse are the needs/interests of the prospective winners and the second is, how important is relationship and team building to the goals for this incentive travel."
While both programs offer incredible variety in length of trip, destination and cost, the reward and experience delivered can be very different. Knowing your audience is key, as is having goals, not just for sales achievement, increasing revenue or launching a new product but also for what will appeal to your audience once trip is announced.
Individual travel rewards:
The biggest advantage for these travel certificates is the flexibility for the winner. Cruise Dreams can provide an amazingly diverse selection of cruises, 5-star resort all-inclusive properties or even a Cruise Dreams Incentive Travel Award certificate that can be used for either one. Upgrading to trips or cruises of longer duration and adding family members to make it a family vacation is also a possibility. With a diverse workforce or customer base, the fact that these are good for practically any time is a definite advantage. With individual bookings, office coverage is rarely a problem and no staff is required to escort customers on their winning trip. These are often quite popular for customers or employees at holidays. For the company however, the missing opportunity to interact should not be disregarded.
Group Incentive Trips and Cruises:
"Many companies see incentive travel as more than just a reward for achieving sales goals, ordering more product or increasing market penetration," added Gibbons. "Our incentive programs always include unique team building events, exciting and memorable excursions or other extras that promote camaraderie and the closeness that comes with a noteworthy shared experience."
Past incentive trips have included included day tours of Tuscany with cooking lessons at a 4-star restaurant, road rallies in vintage Alpha Romeos, a cocktail party high in a private capsule, high above London in the Eye, and more. Onboard, incentive cruises offer similar possibilities as well as a chance to introduce new products, discuss strategies, hold corporate reviews or even a sales meeting at sea. Team building activities, opportunities for discussion, and occasions that lend themselves to improving relationships are just some of the possibilities.
"Many companies are even adding community service excursions and activities that demonstrate the company's commitment to social responsibility and reinforce the corporate culture," Gibbons also added. "Some give employees or customers the opportunity for some hands-on work that can really make a difference on an island and give a unique perspective to the entire experience."
Some consider having either the entire sales force or a major part of it away at the same time as one of the downsides of group incentive travel. Others are concerned about the all or nothing nature – you either qualify or you don't; while with incentive travel awards, different levels can be set. Some companies solve that problem with different award levels for participant or participant and guest, and allow buy-in for spouses or significant others if you don't qualify at the higher level.
Whatever the preference, individual travel reward certificates or a group incentive cruise or trip, Cruise Dreams has the experience, specialized expertise, and negotiating muscle to design a program that suits any company's needs and budget.
# # #
Cruise Dreams, a niche travel company, specializes in individual and group travel or cruises plus corporate incentive travel at sea or on land. Whether it is a cruise for two or two hundred, a full ship or partial ship charter or a stay at a5-star all-inclusive luxury property world-wide, Cruise Dreams is known for expertise, negotiating savvy, destination knowledge and exemplary customer service. For more information, visit http://www.cruisedreamsincentivetravel.com or call 1-877-999-4533