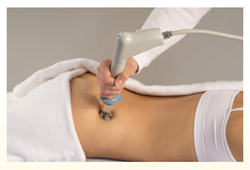 (PRWEB) August 29, 2014
Dr Lisa Zdinak Medical Director of Precision Aesthetics has been at the forefront of the body shaping and skin tightening industry for over 10 years. She introduced the first Thermage NXT device and the first Exilis device, in New York, for loose skin and body shaping. She also wrote the original research for Carboxytherapy for stretch marks. In addition she also was the first to utilize acoustic wave technology for cellulite.
After years of experience in body shaping and skin tightening, it was apparent that each patient had a unique set of needs that no single machine could address. Manufacturers market directly to patients to convince them that their machines are the best alternative. For some very specific problems that might be correct. But if someone has loose skin, cellulite, and stretch marks and needs body shaping Dr Lisa would design a unique combination protocol utilizing four different technologies. It also became apparent that combining different technologies resulted in greater results even in one area. After many years of research and development Dr Lisa and her technicians came up with a series of unique protocols for different conditions. Completely proprietary and unique, each custom protocol addresses a different condition. Patients can actually receive a free consult with a technician to discuss the best combination to achieve the optimum results for their specific problem areas on their body or face. To enhance collagen building, the strongest clinically researched anhydrous vitamin C cream and the most bioavailable Vitamin C supplement are added to the protocol. Dr Lisa has also brought Sepai custom body creams from Spain to New York that can be mixed and customized by the patient for their unique needs.
At a time when reduced revenues has many doctors going into cosmetics, Dr Zdinak and Precision Aesthetics has created a new paradigm for outstanding results with the introduction of her new custom combination protocols for body shaping and face lifting.
Precision Aesthetics is located at 10 West 74th St, steps off of Central Park West adjacent to world famous nutritionist Oz Garcia. Dr Lisa personally designed the office with patient privacy and comfort as the singular goal. Patients can lounge in spa style recliners listening to their favorite music with their own personal iPod docks and individualized climate controls for each room. Every comfort was designed into the newly designed custom space. To learn more go to http://www.precisionaestheticsmd.com or call us any day from 9am to 9pm