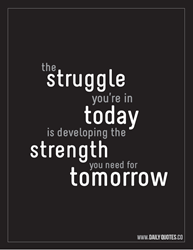 Don't cry because it's over, smile because it happened.
Los Angeles, CA (PRWEB) August 28, 2014
Dr. Seuss once said, "Don't cry because it's over, smile because it happened." That quote never gets old. People seem to crave inspiration nowadays; however, not many are reaching out for some form of ventilation. With that in mind, the idea of Off The Closet was born. Off The Closet is a concept where website visitors can be comfortable enough to ventilate and let out their thoughts and feelings after a long day of work or perhaps after a special life event, such as a relationship problem, a recent death, or a broken heart. The website is the ultimate destination to those who want to speak their minds without being judged, those who want to express their thoughts, and those who want to share their diaries anonymously.
The website also offers those who wish to establish a name for themselves and increase their Diary followers. It is the only destination that focuses solely on people's expression of emotions without the pressure of exposing themselves personally. It is a fun place to spend some time reading people's diaries. Off The Closet is expected to launch beginning of October. It currently offers its visitors an option to submit their email address to receive priority confirmation of the official launch of the site along with the option to submit their own anonymous diaries to be shown at the very beginning of the website launching.
Visit OffTheCloset.com today and reserve a priority spot for your diaries anonymously.