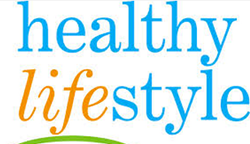 Los Angeles (PRWEB) August 29, 2014
Empty Nest Syndrome on Dr. Carol Francis Talk Radio Today at http://www.blogtalkradio.com/dr-carol-francis/2014/08/29/psychologist-dr-carol-francis-addressing-empty-nest-syndrome.
Mothers and fathers, who dedicated the last 18 plus years of money, marital bliss, prodding, laughing and sweating through parenting, launch their college students out of the house this week. Relief and parenting pride intermix with loss, depression and sense of "now what." Dr. Carol Francis as a Clinical Psychologist has helped teens and parents successfully move to this day. Empty-nesting is for real and Dr. Carol Francis for over 37 years has helped parents regroup after their household becomes quiet and their time is once again their own. Program is available on live today or on podcast at this link as well on Dr. Carol Francis Talk Radio.
The primary caretaker, still typically mothers, are the ones most suffering from this sense of loss. Empty nesters feel depressed, frequently crying or feeling lifeless. Beyond the loss, empty nesters experience a type of existential crisis. This "now what" reflects a type of meaninglessness. "Effectively, raising children is all-consuming. Every minute becomes consumed raising the child by either doing, planning, thinking, worrying, helping, struggling, and losing sleep. Now, suddenly, those children are not dependent and not needing something from mom and dad. The daily demands are over but the parent whose life revolved around those demands feels deeply lost and worthless," explains Dr. Carol Francis.
Earning money to raise a child and then raising a child with every other spare moment is replaced with nothing. "Unless the empty nester creates dynamically enjoyable and meaningful activities which replace the importance and time-consuming nature of parenting, the empty nester is doomed to confusion, feeling worthless, insignificant, devalued; bottom line: the parent feels completely empty," describes Clinical Psychologist Dr. Carol Francis. Join the program today, live, August 29, 2014 or archived for your easy listening at http://www.blogtalkradio.com/dr-carol-francis/2014/08/29/psychologist-dr-carol-francis-addressing-empty-nest-syndrome.
Dr. Carol Francis has practiced for 37 years as a Clinical Psychologist, Life Coach, Clinical Hypnotherapist, and Marriage, Family & Child Counselor. She assists individuals, couples and children who seek to optimize their current situation and overcome complications of daily living. These individuals seek deep relief and growth for depression, anxiety, stress, career moves, family discord, child and parenting issues, relationship dissatisfaction, habit control, and the psychology of financial success. Practicing and licensed in Southern California for over 37 years, Dr. Carol Francis can be reached at drcarolfrancis.com or 310-543-1824 and at DrCarolFrancis.com.
Dr. Carol Francis Talk Radio broadcasting since 2007 interviewing professionals, authors and life-changing individuals so that everyone can "Make Life Happen Now."