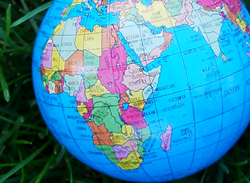 A website is the virtual entryway to your business, available to anyone, anywhere.
(PRWEB) August 30, 2014
"So many human wants and needs are universal," said Joseph Ferriolo, director of Wise Business Plans, which provides custom written and designed plans to companies in countries around the world. "And a great, truly unique concept has an appeal that reaches across boundaries. But showcasing and marketing your company's strengths takes highly effective communication methods."
According to Inc.com, companies and sole proprietors that provide website translation services are among the most in demand.
"A website is the virtual entryway to your business, available to anyone, anywhere," Ferriolo said. "While automated services are also available, they can lack the finesse of a human language expert. Website translation services providers can present the best face of your company to visitors from around the globe."
Entering into a growing field requires an in-depth understanding of the market -- something Wise provides to every client, Ferriolo said.
"We pride ourselves not only on offering the highest quality plans available, but also on using only the most up-to-date market research," he said. "We can help you speak to potential customers and clients -- and investors -- in a language they understand, the language of success."
Wise Business Plans (http://www.wisebusinessplans.com), staffed with professional MBA writers, researchers and financial experts, is a trusted partner for businesses across a broad spectrum of products and services. Our mission is to empower our clients to make the best possible business decisions, boost company performance and facilitate their funding success by laying the groundwork for strong businesses that excite, inspire and retain talented and exceptional employees.