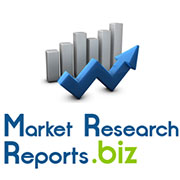 Latest Publication On OLED Lighting Opportunities 2014-2025: Forecasts, Technologies, Players
Albany, NY (PRWEB) August 28, 2014
The lighting industry is a large, global and yet fragmented market place. The fragmentation is driven both by technology differentiation and customer need diversity. The technologies vying for market share include incandescent lamp, compact fluorescent lamp (CFL), halogen lamp, light-emitting diodes (LEDs) and, most recently, organic light emitting diodes (OLED). The target markets are also very diverse, each serving different needs and demanding different price points.
View full report at http://www.marketresearchreports.biz/analysis/220169.
These markets include:
Residential
Architectural
Hospitality
Shop
Industrial
Office
Outdoor
OLED and LED lighting are both solid-state technologies and offer overlapping value propositions per market segment. They will therefore compete directly in many instances. LED lighting has come a long way and offers a better performance than OLEDs, and that at a lower cost. OLED lighting will therefore only gain market success if it clearly defines its unique selling points and carves out initial market niches.
Download Detail Report with Complete TOC at http://www.marketresearchreports.biz/sample/sample/220169.
This report is divided into two parts: (a) technology and (b) market assessment. The first offers a comprehensive yet detailed overview of both LED and OLED lighting, going through fabrication processes, material compositions, technology roadmaps, and key players. The device attributes of each technology are also critically assessed, examining parameters such as colour warmth and controllability, flexibility, efficiency, surface emission, lifetime, wafer size, and luminaire design.
The second section offers a blunt market assessment. Detailed cost projection roadmaps are developed, factoring in estimated cost evolution of the integrated substrates, encapsulation layers and materials. Changes in system configuration and material composition required to enable the cost roadmaps are outlined. We also factor in production costs including capital and labour. Values are expressed in units of $/unit and $/klm.
The value proposition of OLEDs for all market segments is critically analysed. For each assessment, IDTechEx Research examines parameters such as light quality, form factor, technology mix diversity, price sensitivity, light controllability, lifetime and light intensity. The report also rigorously compares the performance of OLED and LED devices using the above parameters.
Browse all latest lighting market research reports at http://www.marketresearchreports.biz/tag/Lighting.
IDTechEx Research then develops detailed market forecasts. Here, we estimate the market share of OLEDs per lighting market segment, calculate the total lighting area per sector, estimate the lumen output per segment, and forecast the equivalent number of units sold per sector. Combining all our analysis, we forecast the monetary value of the market at module level per market segment.
We forecast the market will grow to 1.3 billion USD in 2023 and initially grow at a rapid rate of 40-50% annually, although the initial market base in very small. We contextualise our assessment by expressing our market forecast in units of equivalent 60W incandescent bulbs. We assess the implications of our market forecast for the global capital investment and production capacity. We compare the market size to that of LEDs (including automotive, backplane and residential) at module level. Production capacities are compared too to further set out forecasts in prospective. Our methodology is clearly laid out in the report, as are all our underlying assumptions.
Popular Reports
LED Lighting: Market Shares, Strategies, And Forecasts, Worldwide, 2013 To 2019
View full report at http://www.marketresearchreports.biz/analysis/176103.
This LED lighting shipment analysis is based on consideration of the metrics for the total number of lights shipped with a likely penetration analysis. Interviews with distributors, vendors, and users provide means for triangulation of data to achieve an accurate look at the market. Interviews include contact with distributors and analysts worldwide. Sales of LEDs that outpace incandescent bulbs in North America are expected to soon completely eliminate incandescent bulbs.
Download detail report with complete TOC at http://www.marketresearchreports.biz/sample/sample/176103.
The LED lighting market is anticipated to grow 45% per year through 2019. The LED lighting market at $4.8 billion in 2012 is anticipated to go to $42 billion by 2019. The reason is the declining price points, the increased interest by the channel in pushing LEDs to consumers. LEDs provide the best lighting solution. The phase out of incandescent lights has begun, the onset of LED command of the market is upon us.
OLED Display Forecasts 2014-2024: The Rise of Plastic and Flexible Displays
View full report at http://www.marketresearchreports.biz/analysis/212853.
OLED displays are thinner, lighter, and offer better color performances compared to backlit liquid crystal displays (LCD). OLED displays are already mass produced for mobile phones and OLED will continue gaining market share against LCD technology. The next evolution is plastic displays and flexible displays. IDTechEx expects the first flagship phone with a flexible display to ship in 2017. Based on this scenario, the market for plastic and flexible AMOLED displays will rise to $16bn by 2020.
Download detail report with complete TOC at http://www.marketresearchreports.biz/sample/sample/212853.
Glass-based displays will remain an important technology, especially in TV applications where scale-up and cost reduction are still big challenges. Flat and curved OLED TVs were recently launched by Samsung and LG. While the market for OLED TV panels will be relatively small in 2014, it will experience strong growth in the next ten years, with a projected 42% CAGR.
About Us
Marketresearchreports.biz is the most comprehensive collection of market research reports. Marketresearchreports.biz services are especially designed to save time and money of our clients. We are a one stop solution for all your research needs, our main offerings are syndicated research reports, custom research, subscription access and consulting services. We serve all sizes and types of companies spanning across various industries.