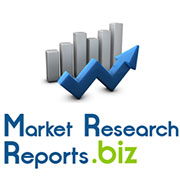 Latest Publication On Global Manned Guarding Security Market: Trends & Opportunities (2014-2018)
Albany, NY (PRWEB) August 30, 2014
Manned guard or security guards are paid to protect property, assets or people. Usually privately and formally employed civilian personnel, security guards are generally uniformed and act to protect property by maintaining a high visibility presence to deter illegal and inappropriate actions.
View Full Report at http://www.marketresearchreports.biz/analysis/211593
Growth of the global manned guarding security market is driven by a number of factors that include high crime rates, infrastructure development and occasional events. Acknowledging these factors, it could be said that the manned guarding business will certainly gain importance in the years to come. While in some regions like Asia, North America, Europe, Latin America, Middle East and Africa the demand for manned guarding security services is expected to rise, the emerging economies like India, Saudi Arab and China are expected to record double digit growth.
Download Detail Report With Complete TOC at http://www.marketresearchreports.biz/sample/sample/211593
However, lack of quality manpower, high attrition rates and compliance requirement pose major challenges to the growth of manned guarding security services market. Major trends prevailing in the global manned guarding security market are competitive price and sustenance of margins, strong local and regional presence and influence, trained manpower and background checks and adherence to regulations.
Scope of the report
The report titled "Global Manned Guarding Security Market: Trends and Opportunities (2014-2018)" provides an in-depth analysis of global manned guard security services of different regions and in different sectors. The report assesses the key opportunities and underlying trends in the market and outlines the factors that are and will be driving the growth of the industry in the forecasted period (2014-18). Further, key players of the industry like Brinks, G4S and Prosegur are profiled.
Geographical Coverage
North America
Latin America
Europe
Asia
China
India
Middle East and Africa
Company Coverage
Brinks
G4S
Prosegur
Related Reports -
Global Cyber Security Market: Trends & Opportunities (2014-19)
View Full Report at http://www.marketresearchreports.biz/analysis/207523The rapid growth in global cyberspace has raised pertinent questions about its security. The success of the global internet and online system is primarily attributed to its relative openness and low entry barriers. However, these very same factors are also partly responsible for the serious threats to the cyber space in the form of cyber warfare, cyber espionage, cyber terrorism and cyber crime.
Download Detail Report With Complete TOC at http://www.marketresearchreports.biz/sample/sample/207523
Today cyber security has become a major concern for all the sectors and industries operating with the support of cyber space. Organizations are continuously looking for technologies and security system to combat cyber attacks. Cyber security industry is undergoing significant changes in many segments and attracting lucrative investments from companies in various sectors including IT, Defense, Telecom, Professional, Retail and many others. Merger and acquisitions is also a growing trend in the country and the acquisition of McAfee by Intel in 2011 worth US$7.8 billion dollar deal is significant in this industry.
Physical Security (Hardware, Software And Services) Market - Global Industry Analysis, Size, Share, Growth, Trends And Forecast, 2013 - 2019
View Full Report With Complete TOC at http://www.marketresearchreports.biz/analysis/175721
This research report provides in-depth analysis of the global physical security market based on product types, services and end-user applications. In terms of geographical regions, the report segments the global physical security market into North America, Europe, Asia Pacific, and Rest of the World (RoW), analyzed in terms of revenue generation. The report provides a value chain and Porter's five forces model to identify the ecosystem and analyze the factors that drive and restrain the growth of the market. The report also identifies prospective growth opportunities, prevailing market trends and major strategies enhancing the popularity of physical security products and services. It also provides market estimates and forecast for all the segments of the physical security market in terms of revenue.
Download Detail Report With Complete TOC at http://www.marketresearchreports.biz/sample/sample/175721
The global physical security market is categorized based on component types as hardware, software, and services. The hardware segment comprises intrusion detection and prevention, access control systems, and other products which include visitor management and fire and life safety among others. The intrusion detection and prevention segment is further divided into video surveillance, intruder alarms and locks, and intrusion detection systems.
About Us
Marketresearchreports.biz is the most comprehensive collection of market research reports. Marketresearchreports.biz services are especially designed to save time and money of our clients. We are a one stop solution for all your research needs, our main offerings are syndicated research reports, custom research, subscription access and consulting services. We serve all sizes and types of companies spanning across various industries.