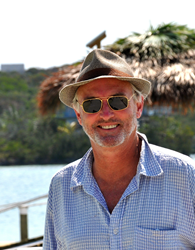 Biddeford, Maine (PRWEB) August 28, 2014
Christopher Buckley, former vice-presidential speechwriter for George H. W. Bush and acclaimed author, will present the University of New England's 2014 George and Barbara Bush Distinguished Lecture on Thursday, September 18, 2014 at 5:00 p.m. in the Harold Alfond Forum on UNE's Biddeford Campus.
The lecture, entitled "The Vishnu," will include behind-the-scenes stories from Buckley's time as speechwriter to Bush, and from his years as a family friend of President and Mrs. Bush.
A novelist, essayist, humorist, critic, memoirist and magazine editor, Buckley began a two-year stint as George H. W. Bush's speechwriter in 1981 during Bush's tenure as vice president of the United States under President Ronald Reagan. He has written 16 books, including New York Times best-sellers like the satirical novel The White House Mess and Thank You for Smoking, upon which the movie of the same name was based.
The son of William F. Buckley Jr., founder of National Review, Buckley spent 29 years in Washington, D.C., writing for such publications as The New York Times, The Wall Street Journal, The Washington Post, The Financial Times, Vanity Fair, The New Yorker, National Review, The New Republic, The Atlantic Monthly, Time and Bloomberg Business Week.
Buckley has lectured in more than 70 cities around the world and has been awarded both the Thurber Prize for American Humor and the Washington Irving Medal for Literary Excellence. No lesser an authority than Tom Wolfe called him, "One of the funniest writers in the English language."
Buckley will be the fifth lecturer in the George and Barbara Bush Distinguished Lecture Series, an annual event honoring the legacy of President and Mrs. Bush as political and community leaders. Since its inception in 2010, UNE has hosted Her Highness Sheikha Moza bint Nasser of Qatar, Lieutenant General Brent Scowcroft, former White House Chief of Staff Andrew Card and NBC News Correspondent Jenna Bush Hager in this series.
The lecture is free and open to the public.
About the University of New England
UNE is an innovative health sciences university grounded in the liberal arts with two distinctive coastal Maine campuses and a campus in Tangier, Morocco. UNE has internationally recognized scholars in the sciences, health, medicine and the humanities; offers more than 40 undergraduate, graduate and professional degree programs; and is home to Maine's only medical and dental schools. It is one of a select group of private universities with a comprehensive health education mission that includes medicine, pharmacy, dental medicine, nursing and an array of allied health professions. Visit http://www.une.edu.