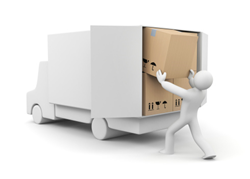 Atlanta, GA (PRWEB) August 29, 2014
A-1 Express, a recognized leader in same-day delivery, messenger and transportation services, announces long-distance same-day delivery courier services. The announcement is made in order to inform customers of its variety of on-demand transportation services, enhance customer loyalty and increase courier sales growth. A-1 Express strives to be the best choice in same-day courier solutions nationwide.
A-1 Express offers long distance same-day delivery courier services for its' customers from most points of origin throughout the US. With most customers, this type of on-demand request for same-day delivery is time-sensitive. This service allows one-time clients to request a shipment and have their package picked up rapidly. It also provides account holders which utilize the courier locally with a viable option to meet any emergency, long-distance courier needs.
The service includes all pick up and delivery points, such as commercial and residential. From small packages to palletized freight, the same-day courier can pick up and deliver the same day over a long distance. A-1 Express also provides tracking capabilities for the long-distance same-day delivery courier service via automated e-mail notification. The courier manages the long distance on-demand service from origin to destination, to assure a successful and guaranteed delivery.
The Phoenix courier is also available 24/7 and has the capability of adjusting any service needs promptly. Courier orders can be made via phone or online. For detailed pick up and/or delivery instructions, customers are recommended to contact A-1 Express to speak with a customer service representative and assist them with their long distance same-day delivery needs.
A-1 Express is a premier same-day courier service offering transportation and distribution services. From small packages to palletized freight, A-1 Express delivers fast! As a leader in the courier industry, their goal is to perform optimal courier logistic solutions and superior customer service every time. The courier service provides same-day delivery successfully for over 1,500 clients, including Fortune 500 companies throughout the US.