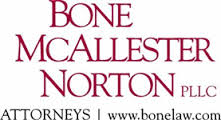 We are excited to help them maximize their digital exposure, while helping to move their brand forward
Nashville, TN (PRWEB) August 30, 2014
Good People Creative, the Nashville-based content marketing company, announces its new partnership with Bone McAllester Norton, PLLC, a full-service law firm with offices in Nashville, Sumner County and Williamson County, Tennessee. The firm consists of more than 35 attorneys with many years of experience, offering services in 17 areas of law.
The firm started in 1978 when Charles Bone, Sam McAllester and Mike Norton joined forces to create a different kind of law firm, with a focus on client satisfaction, high quality work and community involvement. Extending the range of care beyond the courtroom, Bone McAllester & Norton has long been focused on helping charitable organizations throughout the year. For example, on Fridays, $5 can buy a staff member or lawyer the right to wear jeans, with the funds going to a charitable organization.
This type of creativity and spirit of giving are key components of many of the clients Good People Creative is happy to partner with. "We get excited about organizations that work hard to be successful, have a good brand in the market and are heavily involved in charity work, like Bone McAllester Norton," says Cole Evans, Owner of Good People Creative. "They have a great team with a plethora of stories to tell. We are excited to help them maximize their digital exposure, while helping to move their brand forward."
Good People Creative is the Nashville-based content marketing company, specializing in search engine marketing, media buying, content creation, public relations, design, social media and video production.