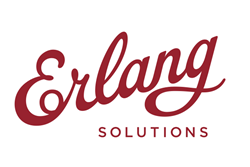 (PRWEB UK) 2 September 2014
Erlang Solutions, the leading provider of software and services based on the Erlang language, today announced a formal partnership with Leapsight, a company founded by a group of marketers and technologists who have pioneered the application of interactive, relational marketing strategies in the highly complex and dynamic Fast Moving Consumer Goods (FMCG) sector.
Leapsight's product- Leapsight Semantic Dataspace (LSD) is an in-memory distributed, scalable fault-tolerant deductive semantic dataspace written primarily in Erlang and built around Riak Core- a robust and flexible distributed systems framework. Leapsight Semantic Dataspace is purpose-built to enable the agility and plasticity required by web-scale intelligent applications for consumer oriented businesses.
The Erlang programming language and middleware was designed to build massively parallel, scalable and fault tolerant systems uniquely suited for multi-core, distributed architectures and the Cloud. Erlang is employed in many different scenarios – from telecom exchanges, through instant messaging servers, HTTP servers and web frameworks, database engines and many more.
"Erlang Solutions constantly seeks out new offerings and services to bring to its clients," said Stuart Whitfield CEO of Erlang Solutions. "We are excited to announce our partnership with Leapsight, one of the most innovative companies who are on a mission to enable the next generation of consumer marketing, allowing B2C companies to mass-customise their brand experiences to millions of consumers. The partnership combines the expertise of Leapsight's consumer marketing domain knowledge with Erlang Solutions' technology expertise to provide a solutions-as-a-service offering for B2C companies."
Erlang Solutions provides consulting and professional services, support and training on the Leapsight Semantic Dataspace to clients worldwide. This includes implementation, deployment, feature development and enabling customers to independently operate the Leapsight Semantic Dataspace platform following its implementation. Erlang Solutions also provides customised support packages to ensure clients have the support time when they need it.
"Marketing is becoming the most computationally significant capability in FMCG, retail and media organisations. The future of marketing technology is in distributed, concurrent, dynamic and intelligent systems," said Alejandro Ramallo CEO of Leapsight. "However, traditional enterprise technologies are rooted in B2B and not capable of dealing with the scalability and agility required in the new world of marketing. We are thrilled about partnering with Erlang Solutions, a recognised leader in scalability solutions and the global expert in Erlang, the platform that we adopted for our solutions. We're looking forward to working together with Erlang Solutions to deliver scalable Front Office solutions-as-a-service in the B2C space."
For more information on Leapsight Semantic Dataspace, please visit: https://www.erlang-solutions.com/products/leapsight-semantic-dataspace
About Erlang Solutions
Erlang Solutions provides businesses true scalability through the creation, integration, delivery and lifetime support of products and services based on the Erlang programming language. Our customers obtain all the benefits of the speed to market, low lifetime cost and extreme reliability offered by Erlang-based solutions. Erlang Solutions has a special focus on Erlang and the Erlang community, offering industry-leading research, development, training and worldwide support. We have extensive experience in industries such as telecom, financial services, gaming, advertising, new media and automotive. Erlang Solutions has offices in London, Stockholm, Krakow, Budapest, Buenos Aires, Seattle, Copenhagen, Aarhus and Zurich.
About Leapsight
We are architects of new Consumer Engagement solutions and technologies to help you dig more accurately and more deeply into the consumers' world to engage, create and nurture long lasting relationships with your brands.
Our founders are marketers and technologists who have pioneered the application of interactive, relational marketing strategies in the highly complex and dynamic fast moving consumer goods (FMCG) sector. Our team has a track record enabling fast business growth through business, marketing and technology innovation through 15 years of experience in the design and development of high-performance platforms, integrating Consumer Engagement with Trade Marketing, Sales & Distribution and covering all aspects of the FMCG Front Office.