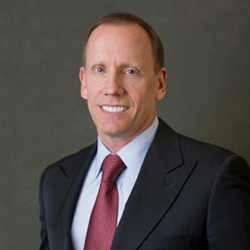 'The networking opportunities that CRDA provides are important. We're glad to help promote travel and tourism within the timeshare, fractional ownership, and private residence club industries.'
Orlando, Florida (PRWEB) August 29, 2014
Holiday Systems International (HSI) has confirmed it will be an exhibitor at the upcoming Canadian Resort Conference (CRC 2014), taking place at the Pantages Skyline Hotel in Toronto, Canada on the 23rd and 24th of September, 2014.
HSI provides specialized, private-branded sales and service solutions for the global vacation ownership market. Since 1993, HSI's products and services have provided measurable benefits to developers, owners and HOAs throughout the full vacation ownership lifecycle.
As an exhibitor, HSI will have the opportunity to display its products and services to senior executives attending the conference, demonstrating their benefits and attracting new clients.
"The networking opportunities that CRDA provides are important. We're glad to help promote travel and tourism within the timeshare, fractional ownership, and private residence club industries," says Craig Morganson, President and CEO, Holiday Systems International.
Produced and hosted by Perspective Group, this year the event will offer invaluable networking opportunities providing attendees time to meet with international and domestic delegates to make new business contacts and form strategic partnerships.
With only a few weeks left until the conference, registration continues to climb, attracting delegates from throughout the Americas. CRC 2014 will focus on all that the Canadian Resort marketplace has to offer for companies looking to expand into that market and insights into how to attract Canadian vacationers to other destination hotspots.
The conference's education sessions include Keynote Addresses from Mark McCullough, Senior Territory Manager – North Americas for TripAdvisor on the impact of online reviews, and Jim Madrid, a mental toughness coach who will speak on Employee Engagement and Culture.
In-depth panel sessions include a diverse selection of new entrants and seasoned veterans who will debate and provide varied opinions on pertinent issues affecting the vacation ownership industry, as well as an update from Canadian Resort Development Association.
To register and for additional information, please visit http://www.canadianresortconference.com.
For the latest updates you can also follow the CRC 2014 Facebook Page at http://www.facebook.com/CanadianResortConference.
For more information about the Canadian Resort Development Association, membership opportunities and events, visit http://www.crda.com.
About Holiday Systems International:
HSI was founded in 1993 by still president and CEO Craig Morganson. Mr. Craig Morganson is a leader in the travel and tourism industry and operates HSI with a firm commitment to consumer value and premier customer service. HSI has a long history of providing sophisticated technology, exclusive products / services and generous value to its partners and private clientele. For more information, please contact their media relations department at 702-254-3100 or email media(at)holidaysystems(dot)com.
About CRDA
CRDA is an industry-based association that is dedicated to furthering the vacation ownership resort and leisure industries. It was founded over 30 years ago in response to the public's demand for reliable information about timeshare products. Focus has since broadened to all aspects of shared ownership and the resort industry. For more information on membership and events visit http://www.crda.com.
About Canadian Resort Conference
Canadian Resort Conference (CRC) is an annual event produced and hosted by Perspective Group, the vacation ownership industry's leading PR & Multimedia Company globally. CRC attracts senior level executives from Canada, USA, Mexico, The Caribbean and beyond, and provides a crucial networking platform for those interested in entering the Canadian resort marketplace, and those wanting to find strategic partnerships with other international companies.
CRC 2014 is being held at The Pantages, Toronto, Canada from 23-24 September 2014.
For more details visit http://canadianresortconference.com.
For more information about Perspective Group visit http://perspectivemagazine.com/services.