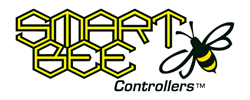 The most integrated wireless solution for hydroponics.
Las Vegas, NV (PRWEB) September 02, 2014
Swarm Technologies LLC announced today that many hydroponics grow stores have continued to sign up to be authorized SmartBee™ dealers and offer the complete line of totally integrated wireless sensor technology from SmartBee™.
Green Acres Hydro (Woodland Hills, CA) is one of the largest stores to join the SmartBee™ team. Located in Northern Los Angeles, the owner Tay Glass said "We have many, many customers who have been asking for an integrated wireless system that would allow them to monitor and control their growing environment remotely from their home. We have a 10,000 square foot store that carries all of the major hydroponics brands, and the SmartBee™ technology is the most innovative hydroponics system I've seen."
All of the SmartBee Controllers™ devices are connected via a wireless mesh network to the growers' smart mobile device, giving the grower complete control of his grow. The Hive Gateway™ connects wirelessly to up to 64,000 sensors allowing zoned data collection in a grow room or greenhouse. The SmartBee™ LTH (Light, Temperature, Humidity) + CO2 sensors can be placed in various locations hanging from the lights in the plant canopy for more complete data coverage. The LTH/CO2 sensors have built-in solar cells to recharge the sensor batteries as the lights are on. The complete system is secured with the latest 128-bit Secure Sockets Layer (SSL) encryption with self-signed certificates.
SmartBee Technologies has two pre-configured systems to help both new and experienced growers remotely monitor and control their grow operation. The SmartBee™ Environmental Base System consists of The Hive Gateway™, the LTH sensor and a Stinger Smart Strip that has 4 independently controllable plugs. The second system is the SmartBee Environmental Premier System that has The Hive Gateway™, a LTH+CO2 sensor and the Stinger Smart Strip 4. The Company also announced a Water Content Sensor Module that is also fully integrated with The Hive Gateway™. The Water Content Sensor has up to 6 sensor probes that can be placed into various plants to receive water content and temperature data from a sampling of plants.
Green Acres Hydro owner Tay Glass also commented, "SmartBee offers retail stores unmatched wholesale pricing that allows the stores to offer its customers the latest in wireless technology for hydroponics at a fair price and earn excellent gross margins. Plus their products are made in the USA, which is important to me and my customers."
About Swarm Technologies LLC
Swarm Technologies is headquartered in Las Vegas, NV. The company is committed to designing, manufacturing and delivering the most advanced and highest quality wireless sensor technology for the hydroponics and other markets. Swarm Technologies LLC is a privately-held company.