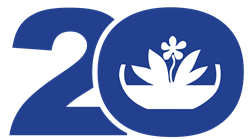 Since its founding, Dade Moeller has grown to 180 employees at 5 primary locations with 140 active contracts.
Richland, Wash. (PRWEB) August 28, 2014
Dade Moeller & Associates, Inc. ("Dade Moeller"), a national leader in radiation safety, industrial hygiene, environmental protection, and training services, celebrates its twentieth anniversary of operations this month. Over these two decades, Dade Moeller has supported hundreds of clients, including government agencies, academic institutions, and private companies, in their efforts to protect people and the environment. Additionally, Dade Moeller's leadership in national and international professional organizations, such as the Health Physics Society, National Council on Radiation Protection and Measurements, and International Radiation Protection Association, has furthered global advancement and understanding of the practice of occupational and environmental sciences.
The company was named to honor the late Dr. Dade W. Moeller, a distinguished scientist and educator, and to further his passion for applying environment, safety, and health-related disciplines to protect the public, workers, and the environment. On Aug. 1, 1994, son Matt Moeller, a certified health physicist, and Matt's Pacific Northwest National Laboratory colleague and fellow certified health physicist Steve Merwin began operations in Richland. In February 1995, William E. Kennedy, Jr., a nationally-recognized expert in developing clearance criteria for radioactively contaminated materials and conducting pathway analyses, joined the company. Their first contract was to provide radiation protection consulting to the U.S. Department of Energy at the Hanford Site.
Since its founding, Dade Moeller has grown to about 180 employees at 5 primary locations with some 140 active contracts. Notable current work includes supporting the National Institute for Occupational Safety and Health radiation dose reconstruction project since September 2002 as part of the ORAU Team, supporting the National Oceanic and Atmospheric Administration in its ongoing efforts to assess damage from the Deep Water Horizon oil spill, providing industrial hygiene and radiological site services at the Hanford nuclear site, and conducting professional safety training through the Dade Moeller Training Academy for those working with radiation and in high-hazard environments.
"We at Dade Moeller are thankful to our many customers, teaming partners, and professional colleagues for the loyal support they have provided us over the past 20 years," said CEO Matt Moeller. "Their trust in the abilities of our amazing employees and their shared vision of our mission to protect people and the environment with integrity and sound science has allowed us to maintain and enhance the legacy of Dade Moeller the person. We look forward to continuing our efforts for many years to come."