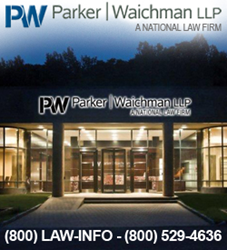 "This more restrictive classification of combination hydrocodone drug products ensures that the right patients are receiving the correct medications." says Gary Falkowitz, Managing Attorney, Parker Waichman LLP
Port Washington, New York (PRWEB) August 29, 2014
Parker Waichman LLP, a national law firm that has long been dedicated to protecting the rights of victims who have been injured by medications reports that the Drug Enforcement Administration (DEA) has announced new regulations for all hydrocodone combination products. According to a Regulatory Affairs Professionals Society (RAPS) report dated August 21, 2014, the DEA will be regulating the combination products as Schedule II drugs under federal law.
The long-awaited announcement comes after a recommendation made by the U.S. Food and Drug Administration (FDA) on October 24, 2013 in which the agency urged that the combination drugs be regulated as Schedule II products under the Controlled Substances Act (CSA). The CSA, which was put in place in 1970, puts controls on drugs that are considered dangerous, likely to be abused, or containing no medically-accepted uses.
Combination hydrocodone products, such as Vicodin, had been regulated as Class III products under the CSA. A Class III designation indicates that the DEA deemed the products as having accepted medical uses, but as also having a moderate potential for abuse and the potential for dependency issues, according to the RAPS report. Class II substances are considered to have a recognized medical benefit and are also considered to have a high potential for both abuse and dependency, making them subject to stricter, more restrictive prescribing controls, such as refill bans. This class has long included non-combination hydrocodone drugs.
The DEA released a draft version of the final rule in February through the Department of Justice entitled, "Schedules of Controlled Substances: Rescheduling of Hydrocodone Combination Products From Schedule III to Schedule II," that was filed February 26, 2014. (12 CFR Part 1308 [Docket No. DEA-389])
The new scheduling decision was announced in an August 21, 2014 Federal Register notice issued by the DEA and ends a process that was initiated in 2009 by the DEA when it petitioned the FDA to make a determination concerning hydrocodone-containing products and if those products required more stringent regulation under the CSA. The rule is scheduled to come into effect 45 days from the August 2014 Federal Register announcement.
"Many American patients require opioid medications to manage acute medical conditions or serious, chronic pain; however, the ongoing abuse and misuse of these drugs has led to a significant epidemic of the illicit and inappropriate use of these potent pain medications," said Gary Falkowitz, Managing Attorney at Parker Waichman LLP. "This more restrictive classification of combination hydrocodone drug products ensures that the right patients are receiving the correct medications."
Parker Waichman LLP continues to offer free legal consultations to victims who have suffered adverse health effects after using medications. If you or a loved one experienced an adverse reaction after taking an opioid medication, please contact the firm by visiting yourlawyer.com. Free case evaluations are also available by calling 1-800-LAW-INFO (1-800-529-4636).