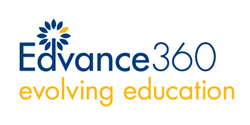 #icebucketchallenge
Virginia Beach, VA (PRWEB) August 29, 2014
Edvance360, a leading provider of eLearning solutions, one of the top ten tools for online teaching, as well as 2011 winner and six-time-finalist for the CODiE Award for Best Course or Learning Management System, announced that their CTO, Brian Gerrity, and head of Technical Support, Matt Contento, participated in the ALS Ice Bucket Challenge on behalf of Edvance360 Corporate Offices in Charlotte, NC and challenge Paul Sanders, Edvance360 Co-Founder.
"We know that the options were to donate or choose the ice bucket option, but Edvance360 staff and family decided we'd rather donate in order to see both Brian Gerrity and Matt Contento pour the ice water over their heads. Edvance360 has made the donation to The John Paul II Medical Research Institute (http://jp2mri.org/) to help find a cure for ALS and other neuromuscular diseases. The video can be found on our Facebook and Twitter accounts or on YouTube at http://youtu.be/h4LkBG0rSKE, " said Cathy Garland, Vice-President of Marketing & Sales, Edvance360
About Edvance360
Edvance360 is an Internet-based Learning Management System (LMS) and secure social network that enables institutions to implement a successful online learning program. Edvance360 equips schools, corporations, and organizations to host online courses, implement modular courses, and revitalize residential courses. Edvance360 was designed by educators for educators, with insight provided by many of the leading educational design experts.
Edvance360 is headquartered in Virginia Beach, Virginia, with operations in Georgia and North Carolina. For more information, please visit http://www.Edvance360.com or call 866-458-0360.
Edvance360 and the Edvance360 logo are trademarks of Edvance360 Corporation. All other company and product names mentioned herein may be trademarks of their respective owners.