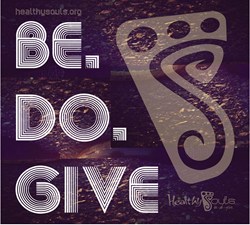 Our brand, our reach, and our impact with charity donation, is just beginning.
New Smyrna Beach, FL (PRWEB) August 28, 2014
Healthy Souls Apparel started off as just a sandal company to bring awareness to a certain causes, and has now expanded as full apparel company, combining fun, fashion, with doing good in the world. Healthy Souls has recently added causes such as, childhood cancer, education support, downs syndrome, clean water, and other causes that customers can choose from when purchasing product, and donating 20% of the purchase to the cause that the customer selected.
Healthy Souls has been focused on expanding its line, its reach to customers, and its impact on charities. As a local and small Florida based start up company, Healthy Souls has gained much momentum and has started its reach from Florida to California through the support of new customers sharing the brand with family and friends, helping raise over $17,000 for charities to date.
Healthy Souls Apparel has also adjusted its approach to the way donations are made from donating quarterly to now making the donation part of the shipping process. Once the customers order is processed and ready to be shipped, Healthy Souls immediately donates the portion of their purchase to the charity selected and forwards the email confirmation to the customer allowing to see the donation was made and the impact it will make. The goal for charity donation has been raised to $100,000 in Charity donations inspiring the launch of the BE.DO.Give campaign. Encouraging shoppers to join the movement by doing good and giving to those in need to work toward making this world a better place.