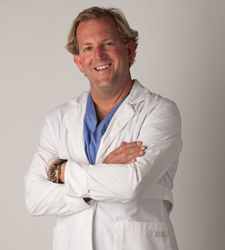 Minimally Invasive Spine Surgery offers a new option for many conditions that cause back pain.
Boca Raton, Florida (PRWEB) August 29, 2014
In short, minimally invasive spine surgeries are procedures in which surgeons, like Dr. Scott Katzman of Orthopedic and Laser Spine Surgery, use very small endoscopic instruments to view and perform repairs. Problems with the discs, nerves and boney abnormalities on or around the vertebrae cause a number of treatment needs that can be offered from this type of approach. This type spine surgery involves an advantageously small incision and intervention that exposes the patient at a minimal time frame, making for a fairly quick recovery with a very limited need for pain medications.
Before endoscopic spine surgeries were introduced, traditional spine surgeries meant days in the hospital and weeks of post-op recovery time. Alternatively, minimally invasive spine surgeries are performed as an outpatient and in the patient is usually under the hands of the surgeon for less than an hour. This means the patient can go home that day and, many times, return to work just a few days later. Other benefits include motion preservation of the spine, reduced patient anxiety, minimal tissue involvement with little or no blood loss, a low risk for infection, a small inconspicuous scar that is usually less than 2 cm in length and, most importantly, the patient gains relief from their neck pain or back pain. "It's great to be able to offer a minimally invasive procedure to someone who can clearly benefit from it and who thought a long drawn-out open surgery was their only option," says Dr. Katzman. Orthopedic and Laser Spine Surgery effectively and efficiently performs these surgeries as a standard in their practice, returning countless patients to a life that is no longer consumed with back pain.