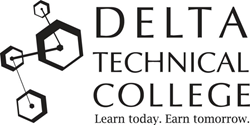 'We here at Delta Tech welcome the opportunity to meet with those affected by this to offer them a viable option to continue their career aspirations.'
Horn Lake, MS (PRWEB) August 29, 2014
Delta Technical College is offering assistance to any and all students impacted by the closure announcement of Anthem Career College's Memphis campus location late Wednesday afternoon.
According to area media outlets, more than 700 students will be affected by the closure, which is set to take place in November. Many of Anthem's students are nearing the completion of their coursework, and Delta Tech recognizes the considerable strain Anthem's students are experiencing with the disruption of their education. As such, Delta Tech admissions representatives are available to field phone calls and other inquiries from students interested in continuing their workforce training as a member of the Delta Tech student body.
Delta Tech School Director Ralph Fitzgerald sympathizes with Anthem's students.
"In light of the unfortunate recent news of Anthem closing their doors," says Fitzgerald, "we here at Delta Tech welcome the opportunity to meet with those affected by this to offer them a viable option to continue their career aspirations."
Delta Tech maintains two campus locations in Horn Lake and Ridgeland and offers a number of allied health programs similar to those at Anthem's Memphis campus, including Dental Assisting, Medical Assisting and Medical Coding Specialist. Delta Tech also provides courses and programs in a number of mechanical trade industries.
Several of Delta Tech's allied health courses and programs can be completed in as little as 9 months. Small class sizes and dedicated faculty and staff ensure students receive a personalized education to help them secure entry level employment in their career field. Additionally, financial aid and job placement opportunities are available for qualifying students.
Students interested in attending Delta Tech should contact an admissions representative to schedule a campus visit or tour by calling (662) 280-1443, or by visiting http://www.deltatechnicalcollege.com.
About Delta Technical College
Delta Technical College offers hands-on training in a number of mechanical trade and allied health career fields to help students succeed as a member of today's rapidly-changing workforce. Delta Tech, along with its sister school, Midwest Technical Institute, operates seven campuses across the Midwest and Mississippi Delta regions. For more information, visit http://www.deltatechnicalcollege.com.
Source:
http://www.wmcactionnews5.com/story/26388090/anthem-career-colleges-announces-closure-leaves-students-in-limbo