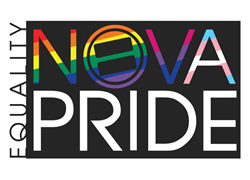 With a strong belief that all are welcome, we join together to celebrate in unity.
McLean, VA (PRWEB) September 11, 2014
The NOVA Pride Interfaith Service is a gathering representatives of the lesbian, gay, bisexual, and transgender religious and spiritual communities in the Northern Virginia area. NOVA Pride seeks to promote and extend the understanding and cooperation among groups and individuals of all religious and spiritual faiths and traditions and to bring attention to issues of social concern that affect us all.
Where: Metropolitan Community Church of Northern Virginia (10383 Democracy Lane, Fairfax, VA 22030)
When: Thursday, October 2, 2014; 7:00pm Service with Reception Immediately Following.
More details to come, including ministers that will be participating. Check the NOVA Pride website for updates as more details are confirmed.
Questions, comments, or concerns should be directed to NOVA Pride's Director of Faith & Family Ministries, Ken Williamson (ken@novapride.org).