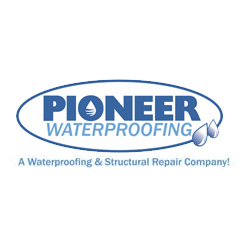 Homeowners may or may not be able to spot the problems of water leaking into a home.
Toronto, ON (PRWEB) August 29, 2014
Pioneer Waterproofing recently talked about the leaks that occur in 98% of the homes. The surprising facts are that the heavy rains are only one of the factors that is causing more homeowners to find ways to dry up their basements. According to Pioneer Waterproofing, these problems can happen even when there is not as much rain as there has been this year.
About the Problem
According to Pioneer Waterproofing, 10% of the leaks in people's basements are the result of excess groundwater. When the rain falls down, it is soaked up into the ground. The water in the ground will either evaporate or it will try to find a place to settle. If the path for the water leads towards a person's home, the water will try to find ways into the home and into the basement.
The paths into the homes can be the result of many things, including cracks in the foundation or through cracks in the pipes in the home. Either way, the problem should not be ignored. It is vital to inspect the home to see if there are any signs of leakage. Puddles of water may be the most obvious, but there are other subtle clues such as staining of the concrete. Rust spots or white mineral deposits are signs that water has found its way into a basement.
Homeowners may or may not be able to spot the problems of water leaking into a home. The professionals at Pioneer waterproofing are much better at inspecting homes and discovering where moisture issues are a problem.
What to Do About Water
If a home does have signs of water leakage, it should not be ignored. Pioneer Waterproofing warns homeowners that the water can cause damage to the foundation or other parts of the home. If left for too long, the moisture will cause mold to grow and that can endanger the health of the individual in the home. It is better to fix the problem than it is to ignore it.
Pioneer waterproofing will use their 25 years of experience to make sure that a home is water tight. They can help improve the drainage of the home to allow groundwater to move away from the home and they can add waterproofing materials to the foundation to keep the water out. They have said they are doing this because:
"Pioneer Waterproofing is aware of injury trends and will continue to meet the needs of the public as they change."
They have gained recognition for their work from Bryan Baeumler of 'House of Bryan' and 'Leave it to Bryan' on HGTV who considers them a trusted resource for anyone dealing with water in their home. Even if the rain subsides, homeowners would be wise to look into waterproofing their home to prevent any problems in the future.