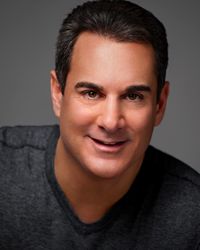 Pearl River, NY (PRWEB) August 29, 2014
How can you make your patients happier? Create incredible value proposition and provide top notch services. Dr. Michael Fiorillo knows this and has recently expanded his practice by partnering with a double board certified surgeon and vein specialist, Dr. David Greuner, and launching two new websites!
Dr. Fiorillo's services include a wide range of breast, body and face surgical procedures. Some of these are breast augmentation, breast lift, breast reduction and reconstruction, abdominoplasty, body lift, brachioplasty, Brazilian butt lift, liposuction, face lift, lip enhancement, neck lift and rhinoplasty. His Advanced Plastic Surgery Center and Luminique Medspa also offers non-surgical procedures like CoolSculpting, TriPollar, laser resurfacing and injectables such as Botox, Dysport, Juvederm, and many others.
Among these and other services, Dr. Fiorillo is now able to offer vein and vascular treatments, thanks to the fresh partnership with Dr. David Anthony Greuner.
The new vein specialist, Dr. Greuner, is a double board certified surgeon with over 10 years of experience in cardiovascular and thoracic surgery, as well as managing director and co-founder of NYC Surgical Associates. Although he's experienced in a broad base of surgical procedures, his main focus is on minimally invasive procedures and minimal access/robotic surgery. He aims at improving these surgical techniques, to provide better results with less downtime. His consolidated expertise in the field, and the training with pioneers in minimally invasive surgery, led him to be voted as a "Top Surgeon" by the Consumers Research Council of America from 2010 to 2013.
Dr. Greuner's partnerships with Dr. Fiorillo, extends his services to the patients of the Advanced Plastic Surgery Center in its New York City and New Jersey locations. Greuner is specialized in treating all types of vein issues, such as varicose veins, reticular veins, spider veins, ulcers, DVT/Deep Vein Thrombosis, pelvic vein congestion, varicocele and many more.
To provide up-to-date information and increase his practice visibility, Dr. Fiorillo has also launched two new websites.
BreastDoctorNY, is focused on the his expertise in breast surgery, and presents detailed and comprehensive information about the surgical procedures offered at the center, along with a gallery of before/after pictures.
The second website, CoolSculpting-Medspa, is specifically designed to illustrate and inform about the CoolSculpting process, a non-surgical procedure that targets fat cells and destroys them, using a special cooling system. Among the many services he provides, Dr. Fiorillo wanted to put particular emphasis on it, because of its growing popularity, due to the fact that it doesn't require needles or suction hoses, leaves no scars, and involves no downtime, resulting as one of the most convenient solutions for every kind of patient. Both websites were brought to life with the help of the team at MD Marketing Experts.
If you want more information on Dr. Michael Fiorillo's practice, visit his website or call 866-537-0954 to schedule your free consultation, and prepare to change the way you see yourself in the mirror!
Dr. Michael A. Fiorillo MD
New York:
150 South Pearl Street
Pearl River, NY 10965
866-537-0954
http://www.drfiorillo.com