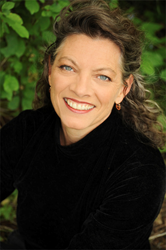 Most people know the value of effective stakeholder engagement, it's the how that often mystifies.
Hartford, CT (PRWEB) August 28, 2014
Sustainability professionals can learn how to design strategies for effective engagement initiatives by attending a Webinar presented by the International Society of Sustainability Professionals (ISSP) on Thursday, September 11 @ 2 pm ET/ 11 am PT. The discussion will be led by Rachel T. Emmer, MBA-Sustainability, who is Principal of DetritusGroup Consulting.
"Most people know the value of effective stakeholder engagement, it's the how that often mystifies," says Emmer. "Whether it's building a community garden, innovating new products or developing public policy, implementing effective engagement can make or break a project."
Participants in the Webinar will learn:

How to design strategies for effective engagement initiatives
Insights into choosing the best tools for different stakeholder groups
Best practices and experiences from fellow participants
In addition, those attending will design an engagement initiative with other Webinar participants.
Emmer's presentation will offer several case studies on dealing with resistance related to adopting sustainability within organizations. She will address identifying resistance, understanding how it works, and what can be done about it. Several suggestions for dealing with resistance will be offered.
This fast-paced session will leverage online group dynamics to explore stakeholder engagement case stories, craft strategies toward outcomes, and generate ideas for an implementation plan. Participants will exchange most promising practices and explore pros/cons of the array of digital and 'live' tools available in the sustainability professional's quiver.
About the Presenter
DetritusGroup Consulting collaborates with organizations to create high impact engagement strategies and creative program implementation by harnessing social capital. As CEO and Principal of DetritusGroup, Rachel's innovative approach with high performing teams and collective processes have resulted in sustained empowerment within corporations, nonprofits, municipalities and community groups.
Webinar Registration
The Engagement Toolkit | What's in your Quiver? Webinar will occur on Thursday, September 11 at 2 pm ET/11 am PT. There is no charge for ISSP members to attend, with a $10 fee for non-members. If you are unable to attend live, please also register to receive a link to the recording. To sign up, go to bit.ly/1AVxZv2. Upon registering, participants will receive further instructions on how to login.
About ISSP
The International Society of Sustainability Professionals (ISSP) is the world's leading professional association for sustainability professionals. ISSP is a member-driven association committed to moving the profession of sustainability forward through building strong networks and communities of practice. Webinars, online courses, a sustainability certificate program, sustainability professional's body of knowledge, special reports, resource directories, and salary surveys are just a sampling of the rich content offered to members. Formed in 2007, ISSP boasts almost 1,000 members from every region of the world. Members share resources and best practices, and develop themselves professionally. For more information about ISSP, its offerings and ISSP Conference 2014, to take place November 12- 14 in Denver, Colorado, please visit http://www.sustainabilityprofessionals.org.