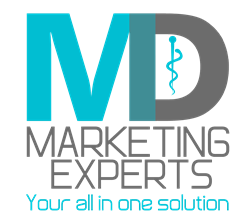 (PRWEB) August 29, 2014
When it comes to marketing, it's important to create a deep, personal connection with the client. Steve Panzella of MD Marketing Experts, is offering his expertise to motivate you and help your business grow, through workshops and speaking events, while his company keeps on launching new websites.
MD Marketing Experts is a boutique firm of medical marketing consultants, providing an all in one online and offline solution for medical practices, through strategies like web design, search engine optimization (SEO), pay-per-click (PPC), social media, content creation, branding, print advertising and more. What sets the company apart, is its ability to interface with a medical practice and provide it with a comprehensive number of services, by handling both traditional and digital marketing campaigns. The team has a vast background in sales and marketing in the medical and health industries: plastic surgery, nutraceuticals, medspas, chiropractic, dental, and more.
Steve Panzella, CEO of MD Marketing Experts, is a serial entrepreneur who highly values quality and always places it as his top priority. He ran his first company at the young age of 17, and earned his financial advisor license in 1998. His old school work ethic and integrity, among all the experiences in the field, led him to create another company, Stevenson Products and the world's first scientifically proven relaxation drink (miniCHILL), which gained recognition of The New York Times, Wall Street Journal, and NBC.
Thanks to the experiences and challenges he faced on his way to entrepreneurial success, Steve is now able to relate with business owners on a more personal level, and has decided to expand into motivational speaking, through workshops and events that will surely provide great value, help improve businesses and increase sales volume.
MD Marketing Experts has recently launched two new websites for Michael A. Fiorillo MD, a renowned plastic surgeon located in the New York City and New Jersey areas.
Dr. Fiorillo's Advanced Plastic Surgery Center and Luminique Medspa offers a wide range of procedures and services, from breast augmentation, breast lift and breast reduction, to liposuction, face lift, lip enhancement and many more.
As a way to reflect Dr. Fiorillo's expertise in breast surgery, the MD Marketing Experts team, designed and brought to life a new website, entirely focused on giving more information to a specifically targeted audience and improve the practice visibility on the market.
Dr. Fiorillo also provides non-surgical procedures like CoolSculpting, that is becoming more and more popular thanks to its non-invasive nature and undeniable benefits. The only thing missing was a portal where patients interested in this kind of procedure, could find all the right information in one place. This was another task for MD Marketing Experts, who took on the project and delivered in style with the new website, CoolSculpting-Medspa.
If you are interested in more information and the help of true professionals to improve every aspect of your business, visit MD Marketing Experts website or call 888-428-7999 for a consultation!
MD Marketing Experts
58-17 255th Street Suite L
Flushing, NY 11362
888-428-7999
http://www.mdmarketingexperts.com
http://www.breastdoctorny.com
http://www.coolsculpting-medspa.com