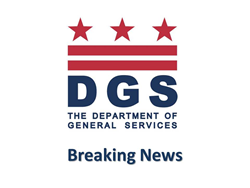 "This certification showcases the agency's dedication to build high quality, sustainable schools here in the District of Columbia that can serve as national models of excellence." - DGS Director Brian Hanlon
Washington, D.C. (PRWEB) August 28, 2014
The Francis L. Cardozo Education Campus received LEED Gold Certification for Schools this week from the U.S. Green Building Council (USGBC), the Department of General Services (DGS) announced today.
"The Department of General Services is honored to receive this prestigious certification from the U.S. Green Building Council, and I would like to congratulate our entire design, construction and project team for achieving this distinction," said Brian J. Hanlon, DGS Director. "This certification showcases the agency's dedication to build high quality, sustainable schools here in the District of Columbia that can serve as national models of excellence."
According to the USGBC, LEED provides building owners and operators with a framework for identifying and implementing practical and measurable green building design, construction, operations and maintenance solutions. The LEED program provides third-party verification of green buildings. Building projects satisfy prerequisites and earn points to achieve different levels of certification. Prerequisites and credits differ for each rating system, and teams choose the best fit for the project.
The new Cardozo Education Campus, which was first designed a century ago, houses the Academy of Construction and Design, and the TransSTEM Academy. Both academies have expanded and enhanced classroom and laboratory spaces, including a two-story aviation lab, a two-story masonry construction lab and several computer lab spaces. The newly modernized and expanded historic campus in Ward 1 also features two specialized learning academies and a fully restored historic auditorium.
The modernization project marries both high tech advancements – such as interactive whiteboards, classroom sound enhancement systems, and computer labs – with major renovations to many of the celebrated period features of the original Cardozo, including stone carvings and decorative tile work, an historic lecture classroom, auditorium, and indoor pool.
Some of the design features of the Cardozo Education Campus which lead to the LEED certification include:
Design Features:

28 classroom and project labs spaces, seven (7) science classrooms/labs, five (5) classrooms for specialized education, multiple group activity learning spaces, three (3) dedicated spaces for visual and performing arts, a green house, a culinary arts kitchen with classroom space, computer labs and Construction and Transportation Technology labs for masonry lab, aviation, carpentry, electrical mechanical, project engineering and transportation technology and numerous specialized spaces to support the school's various student programs.
A monumental center added to create a central communication hub for the school and to improve circulation by tying the two wings together. The stair connects all academic floors and is open on all levels. Large scale graphics featuring historic and current images of Cardozo and its student body highlight the rear wall of the central stair.
A new regulation sized competition gymnasium addition complete with a state of the art fitness center, aerobics and dance studio, activity room, training room and health classrooms. This new addition has views overlooking the historic skyline of Washington, DC. The gym was semi-recessed in order to preserve the view to the city's historic core below and to provide faculty and staff parking on the roof.
A fully restored historic auditorium featuring state of the art acoustic and audio visual design elements aimed at enhancing both the students' and communities' experience.
A new cafeteria central gathering space with exciting views of the two new sky lit atria spaces.
Two existing exterior courtyards enclosed with skylights and turned into student activity space. The sky-lit courts will feature overflow seating for the cafeteria dining, study and work areas, lounge areas and can be used for performances or after hour activities.
An historic indoor pool, abandoned for 20 years, fully renovated for use by both students and the community. The renovation includes a new accessible community entrance, locker rooms with showers and a bleacher area for classes. The space has access to natural light with large double height windows.
An historic library renovated and expanded to become the new Media Center/Library with state of the art technology and abundant natural light. The renovation included preserving the historic plaster moldings, decorative beams and the existing limestone fireplace and mantel while incorporating various seating and study areas, a library science classroom area, and numerous computer work stations.
A fully restored historic classroom with lecture-style tiered seating. Work included the restoration of the decorative plaster ceiling, wood paneled walls and teaching area. Modern additions include continuous desktops at the tiered seating, sound amplification, and AV/IT equipment for distance learning.
Other spaces include a state-of-the-art Band Room with sound reinforcement and recording capabilities, a Media Production lab and studio, a Parent Resource Center, and Childcare Center.
The modernization of Cardozo also incorporates a number of energy-efficient elements including new mechanical, plumbing, and electrical systems designed to reduce the energy consumption of the building, along with a "green" roof to aid with stormwater management. The school was designed to achieve a minimum of LEED Silver for Schools rating.
LEED is a point based system where building projects earn LEED points for satisfying specific green building criteria. Within each of the LEED credit categories, projects must satisfy particular prerequisites and earn points.
The categories include: Sustainable Sites (SS), Water Efficiency (WE), Energy and Atmosphere (EA), Materials and Resources (MR) and Indoor Environmental Quality (IEQ). An additional category, Innovation in Design (ID), addresses sustainable building expertise as well as design measures not covered under the five environmental categories. The number of points the project earns determines the level of LEED Certification the project receives. LEED certification is available in four progressive levels: Certified; Silver; Gold and Platinum.
About the Department of General Services
The mission of the Department of General Services (DGS) is to elevate the quality of life for the District with superior construction, first-rate maintenance and expert real estate management. By building and maintaining safe and green state-of-the-art facilities which foster economic growth and elevate educational environments, our trusted and skillful employees create modern and vibrant communities across all of the District of Columbia.
# # #
Follow DGS on Twitter, Facebook, and Visit Our Website!
Follow DGS on Twitter at http://www.twitter.com/dcdgs - Facebook at http://www.facebook.com/dcdgs
Visit DGS at http://dgs.dc.gov