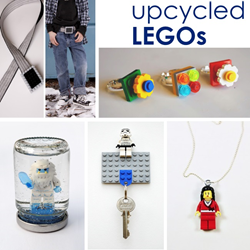 Build classic board games out of Legos together with the kids.
Dallas, Texas (PRWEB) August 28, 2014
Legos are fun. Amazing Lego ideas and reading programs that really work have been released on Kids Activities Blog. Get ready for amazing kid tested ideas recommended by seasoned Moms.
The amazing Lego ideas include making all kinds of Lego charms and jewelry. Let the kids have fun making a belt buckle out of Legos. Create a clock with interchangeable Lego mini figures as the clock face.
Making all kinds of classic board games is another fun idea. A lunch box can serve as an on the go Lego box at the next outing. Creating a bird house out of Lego bricks is fun to watch on the backyard tree.
A marble labyrinth, a rubber band powered car, and a map out of Lego bricks are only a few of the many amazing ideas for kids of all ages. The list is endless.
Learning to read can be fun. All kinds of reading programs have been published on Kids Activities Blog.
The reading programs are categorized by Moms who want to teach with a more hands off approach or hands on approach. The hands on approach includes programs from Siegfried Engelmann, from IEW's PAL reading and writing, and from the Learning Pallet.
The hands off reading curriculum list includes the Starfall Reader program, the Time 4 Learning curriculum, and the Reading Egg. The list is endless and includes recommendations if for example multiple siblings are taught at the same time.
About Kids Activities Blog
Kids Activities Blog is a website created by two moms (who collectively have 9 children), Holly Homer and Rachel Miller. Their new book was published this spring by Page Street, 101 Kids Activities That Are the Bestest, Funnest Ever! Kids Activities Blog is an interactive website that publishes fun things to do with kids twice a day. It is an amazing resource for moms, dads, grandparents, caregivers and teachers to find kid-friendly activities that create memories and sneak learning into the fun.